Congratulations to senior, Leah Brown, and Sophomore, Eva Hileman for being voted December and January's Paxton Buckley Loda High School Artist of the Month.
Leah created a 3D piece of a bee hive and bees using paper straws, beads, and a variety of other materials.
Eva created a "Smashed" Face portrait drawing in pencil.
Each student will now be in the running for PBL Artist of the Year in May.
Thanks to this months sponsors Caseys of Paxton.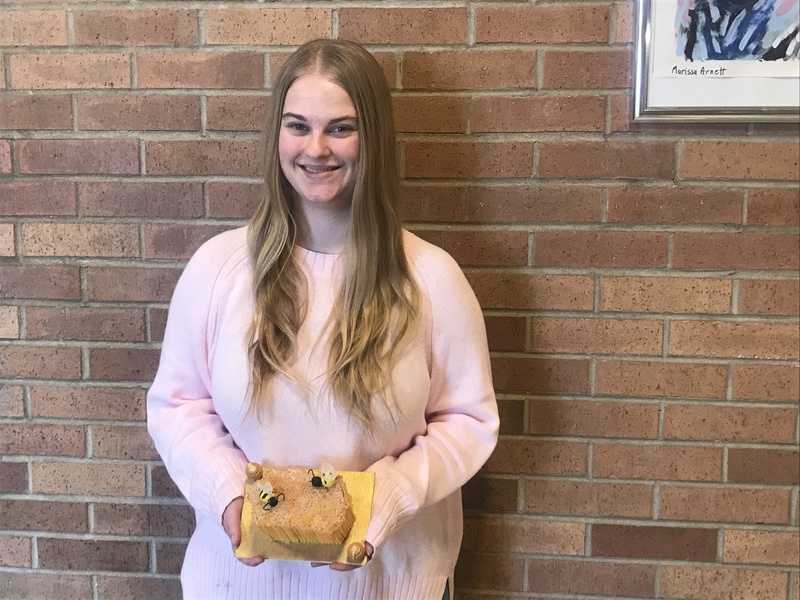 Leah Brown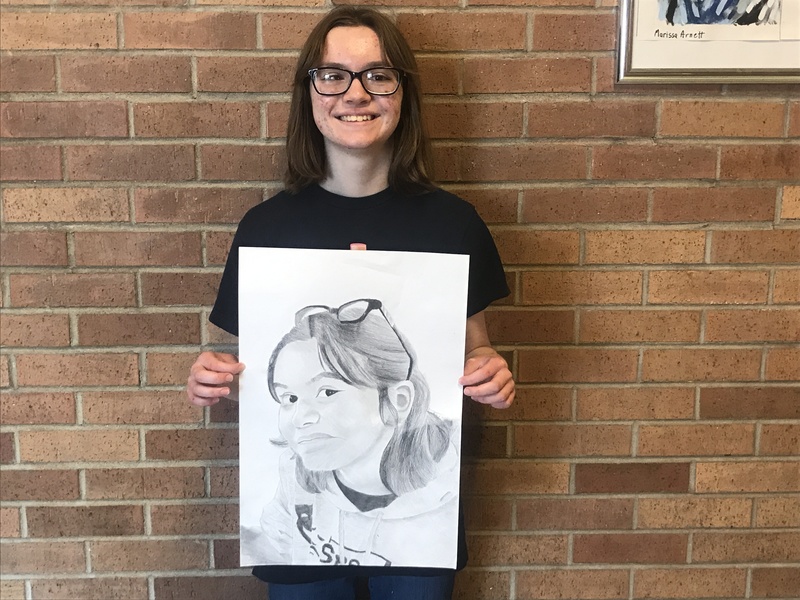 Eva Hileman
Congratulations to Junior, Hannah Luening, for being voted November, Artist of the Month! She created a portrait scratchboard drawing.
Thank you to this months sponsors, Caseys!