Volleyball schedule update: We will not play a freshman match today, October 3rd at Herscher or tomorrow, October 4th, at home against Rantoul. On both days the JV game will start at 5 pm with the varsity game to follow.
Juniors & Seniors: There will be a College Fair in the Commons on Tuesday September 27th at 7pm. (following the financial aid meeting) There will be numerous colleges from around the area. You won't want to miss it!!
Juniors & Seniors: Have you started thinking of college and have questions regarding financial aid? PBL High School students and their parents are encouraged to attend a Financial Aid Awareness and Free Application for Federal Student Aid (FAFSA) Night at 6:00 p.m., Tuesday, September 27th, in the Little Assembly at PBL High School. The filing period for the 2022-23 FAFSA begins October 1st. The FAFSA is the application that students must complete to apply for federal student aid, including Pell grants, federal loans and work-study opportunities. In addition, FAFSA is used to determine eligibility for Illinois student aid. Completing the application is the gateway to accessing funds for college for some 20 million students per year. For more information, contact the school's counseling office at 379-4331. Hope to see you there!!

Congratulations to the 2022 Homecoming Court! Seniors...... O'Quinn Gerdes, Ephraim Johnson, Dalton Jones, Kayden Snelling, Gracelyn Greenburg, Trixie Johnson, Isabelle Kinder, Kate Wilson! Juniors......Caiden Riecks, Noah Steiner, Jacob Swan, Tyler Wiegel, Bailey Bruns, Leah Eyre, Aubree Gooden and Bailey Luebchow! Mr. and Mrs. PBL are-Mr. Garza and Ms. Schumann
Juniors: The PSAT/NMSQT Test is scheduled for Wednesday, October 12th. There is STILL time to sign up!! If you wish to take this test, please stop by the Counseling Office. The cost of this test is $18.00.
Attention Junior/Senior Students, Parents, and Guardians: PBL High School presents "College Information Night" Thursday, September 15th at 6:00 PM in the Little Assembly. Mrs. Oyer (School Counselor) and Mrs. Niewold (Student Services) will go over the following information: College Planning Tips, College Testing Information, Student & Parent Planning Resources and General Scholarship & Financial Aid Information. We look forward to seeing you!

The high school crisis drill has been completed and all staff and students are back in class. If you have questions regarding the drill today please contact the high school office.

This is a reminder that the high school will be completing our crisis drill with law enforcement at 8:35 today, 9/9. Students will practice evacuating and going to our rally point. We will update when the drill is completed.

On Sunday, August 21st, 35+ PBL students assisted with Shriners Kids Day in Gibson City. Great job Panthers!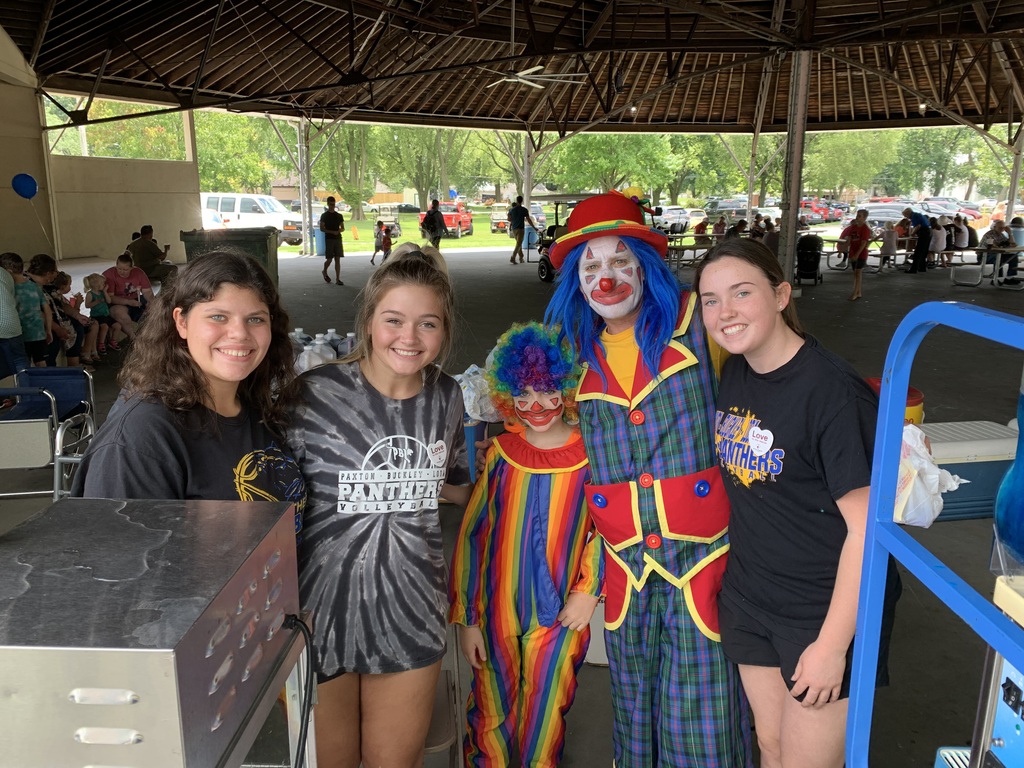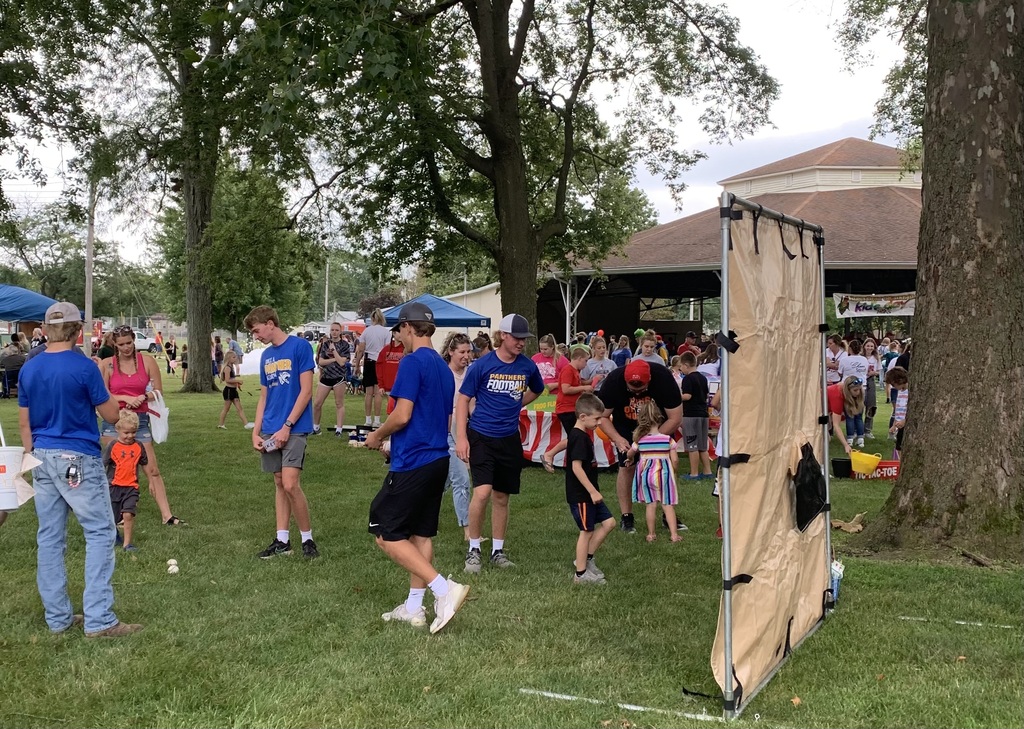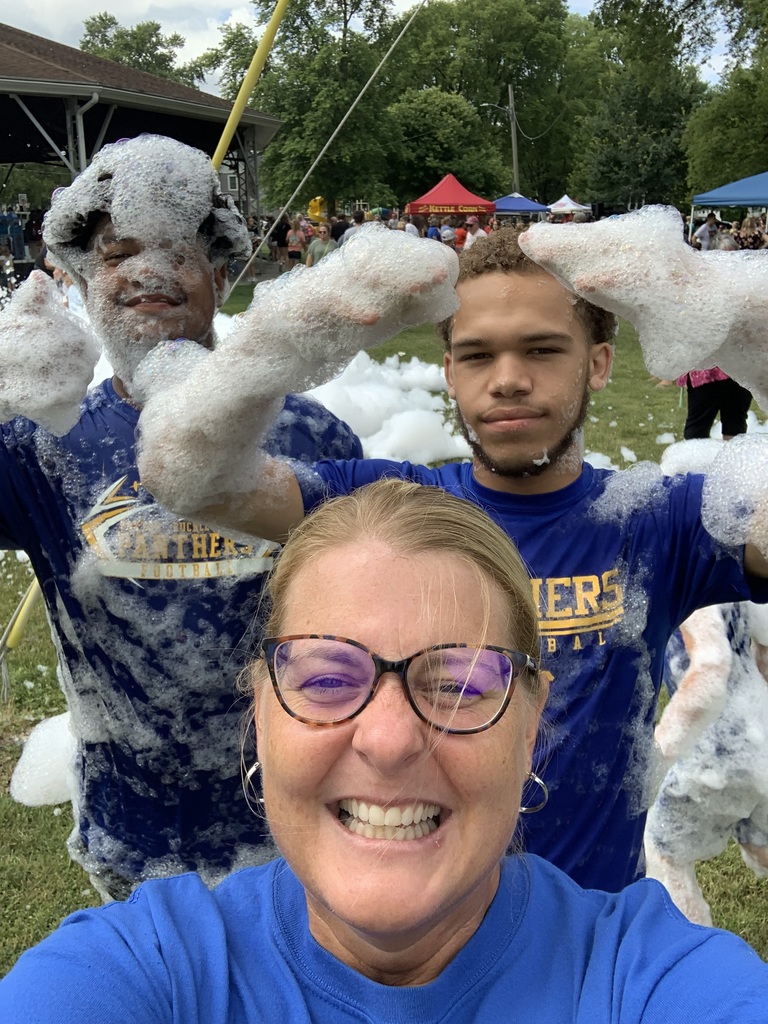 The JV football game today (8/29/2022) at IVC is cancelled due to the weather.
Hey Students: If you forgot to order your Blue Crew shirt and want one please see Jill in the Office. T-shirts are $20.00 and Sweatshirts are $25.00. This gets you into all the home games for $1.00, tailgating and prizes!

We hope to see everyone at the Kickoff tonight! Athletic Season Passes will be on sale. See Mr. Niebuhr tonight for more information.






Reminder to fall sports athletes: Get registered on 8to18 for your sport (link below) and get your physical! Physicals can be turned in to the HS office this week from 7:30 AM to 3:30 PM or brought to the first practice/try-out.
https://il.8to18.com/pblpanthers/home