6th grade students at PBL JH are taking a Project Lead The Way course called Flight & Space in science with Mrs. Pondel. Students design and test models to learn about the science of flight & what it takes to travel & live in space. The final space challenge is a mission to Mars.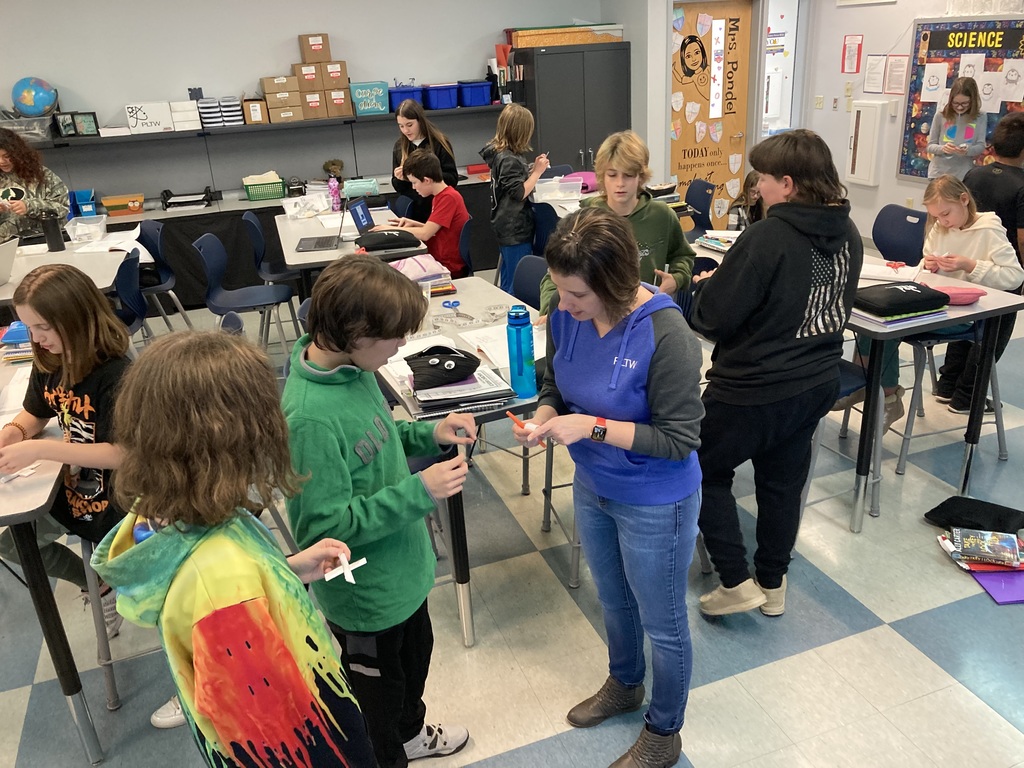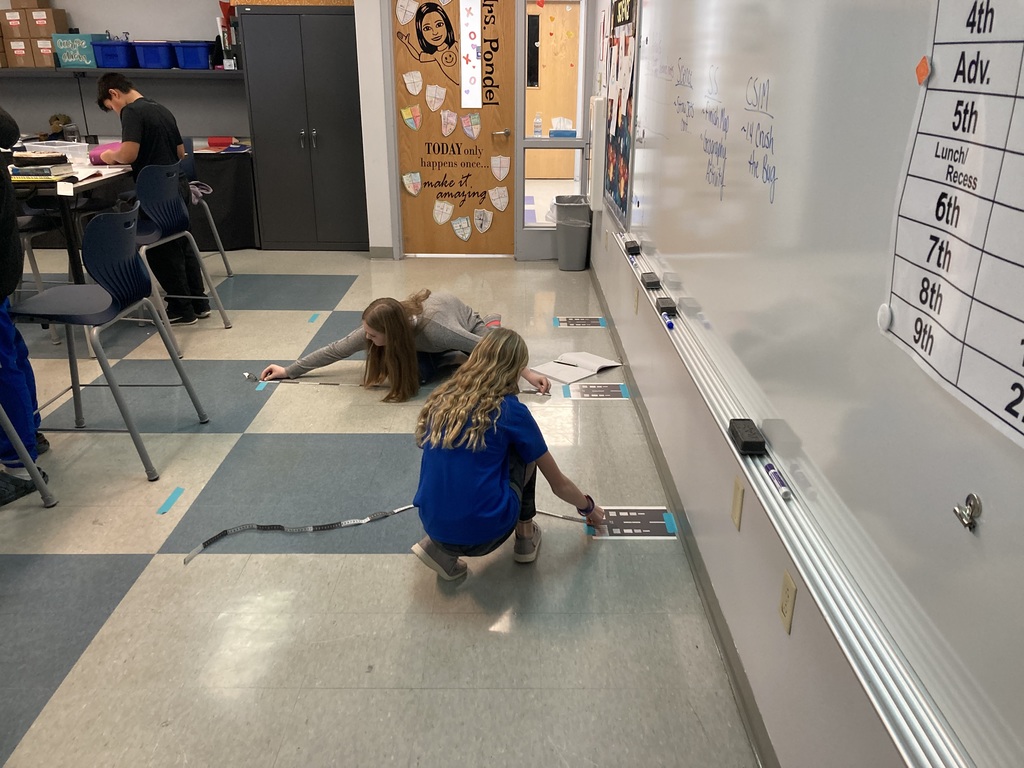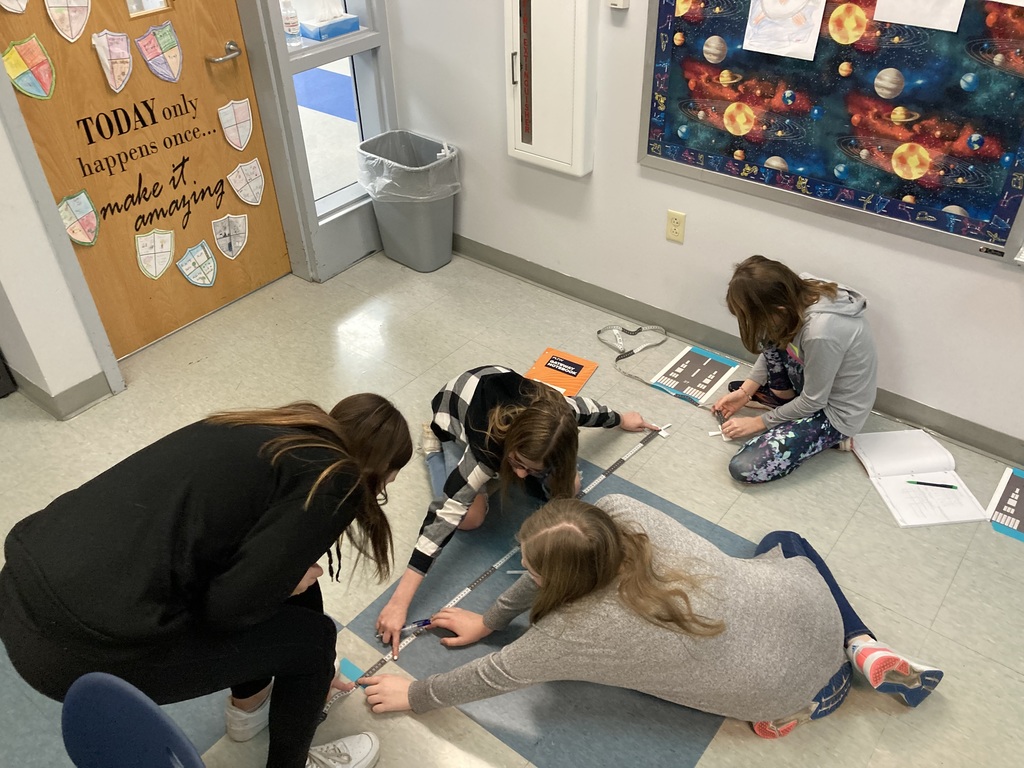 PBL Junior High 2nd Quarter Honor Roll.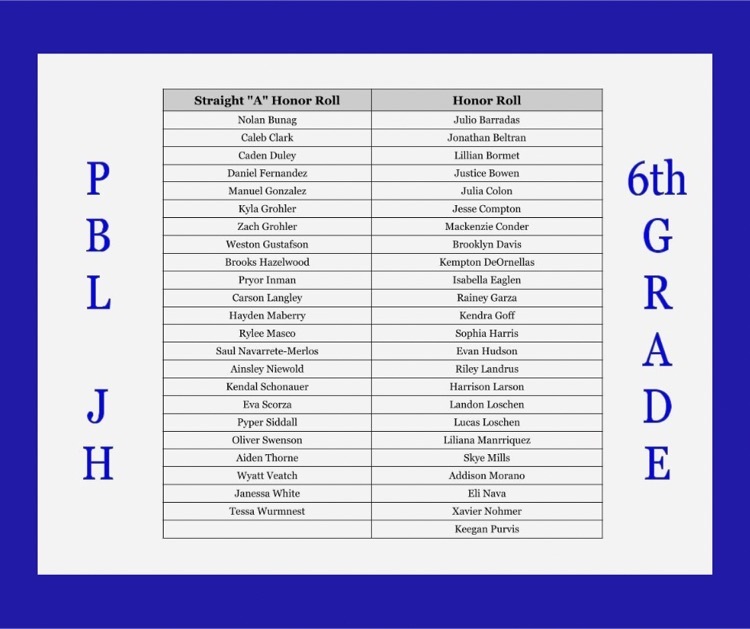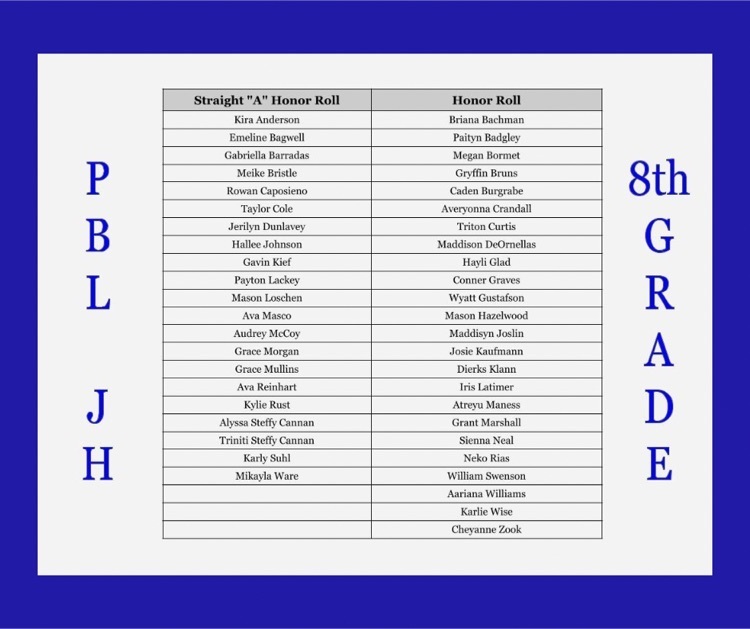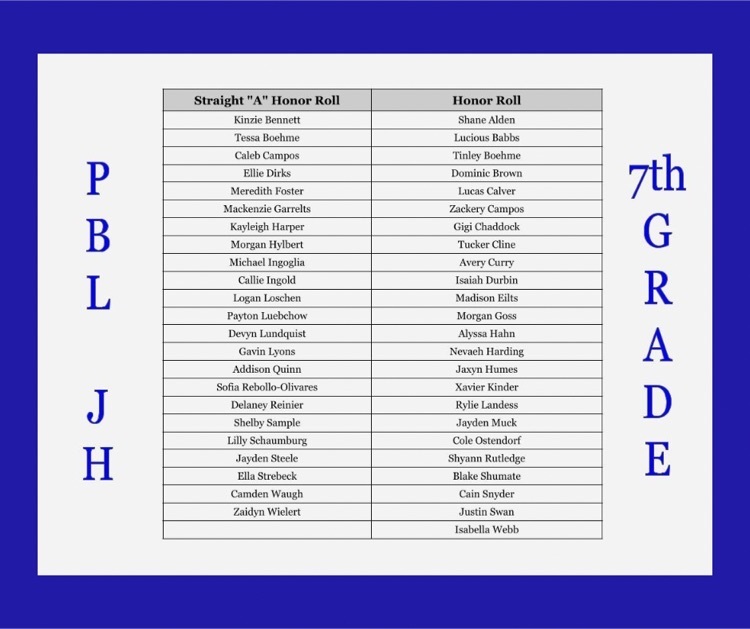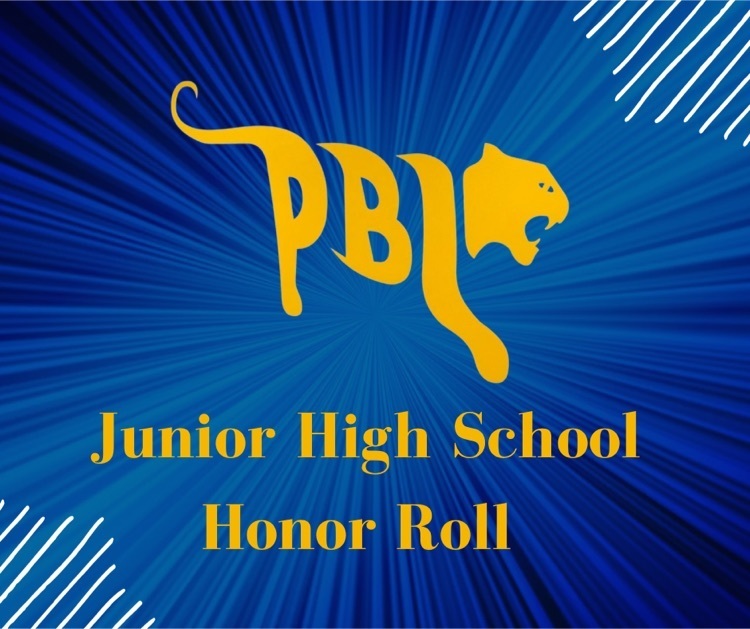 Here are the junior high Students of the Week! Great job everyone!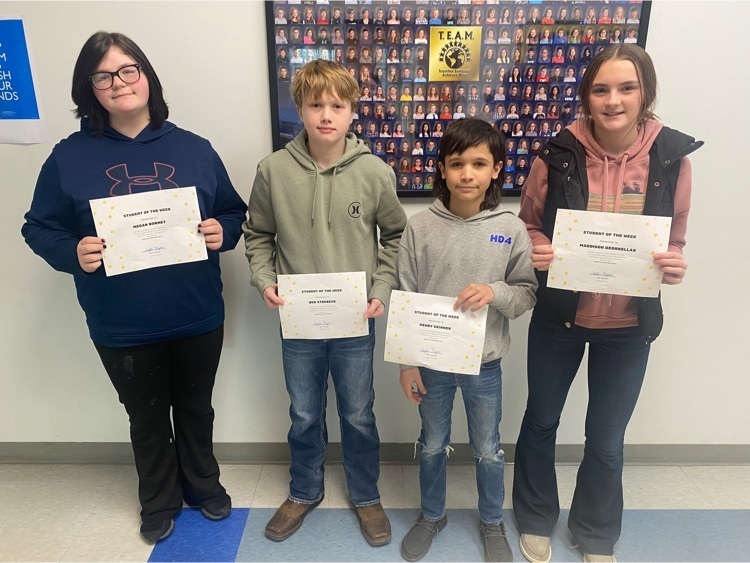 This week in advisory the junior students focused on the importance of self care. Self-care is described as activities we do to take care of our mental, physical, emotional, and social well-being.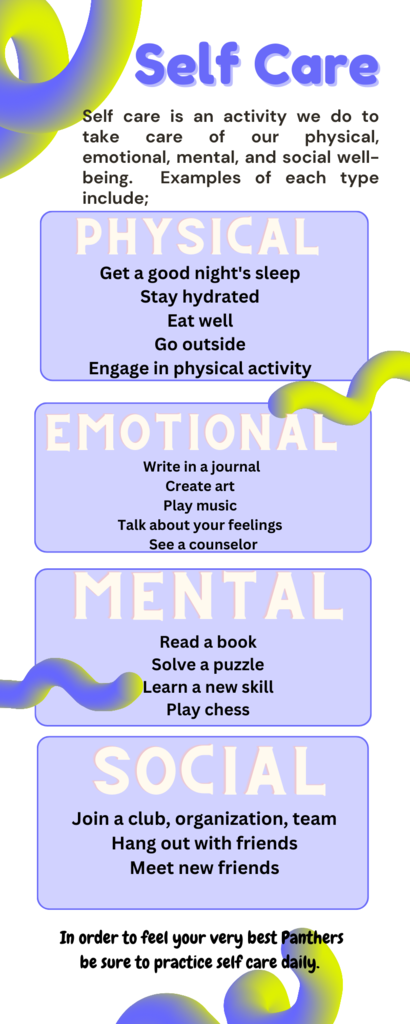 Yesterday in the Commons Area, 8th grade students demonstrated their hydraulic arms for our 6th and 7th grade students. These hydraulic arms were designed in Mr. Johnson's 8th grade science classes.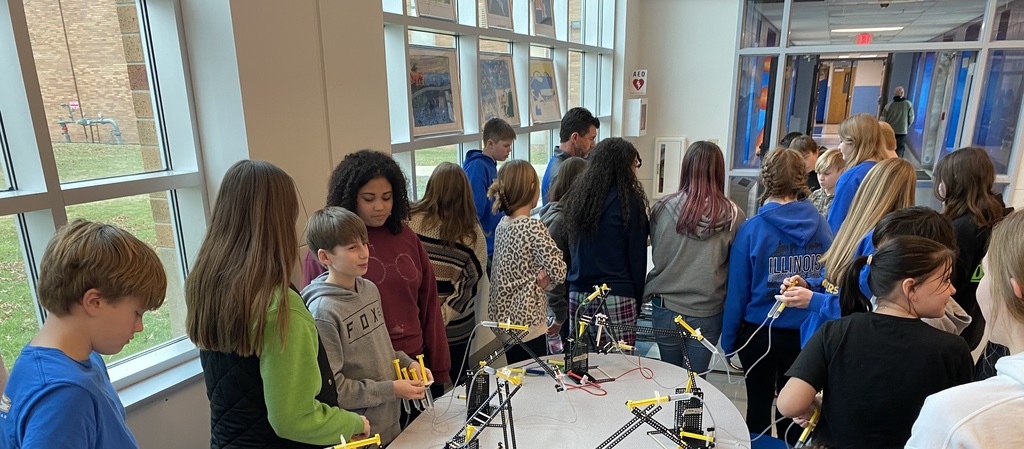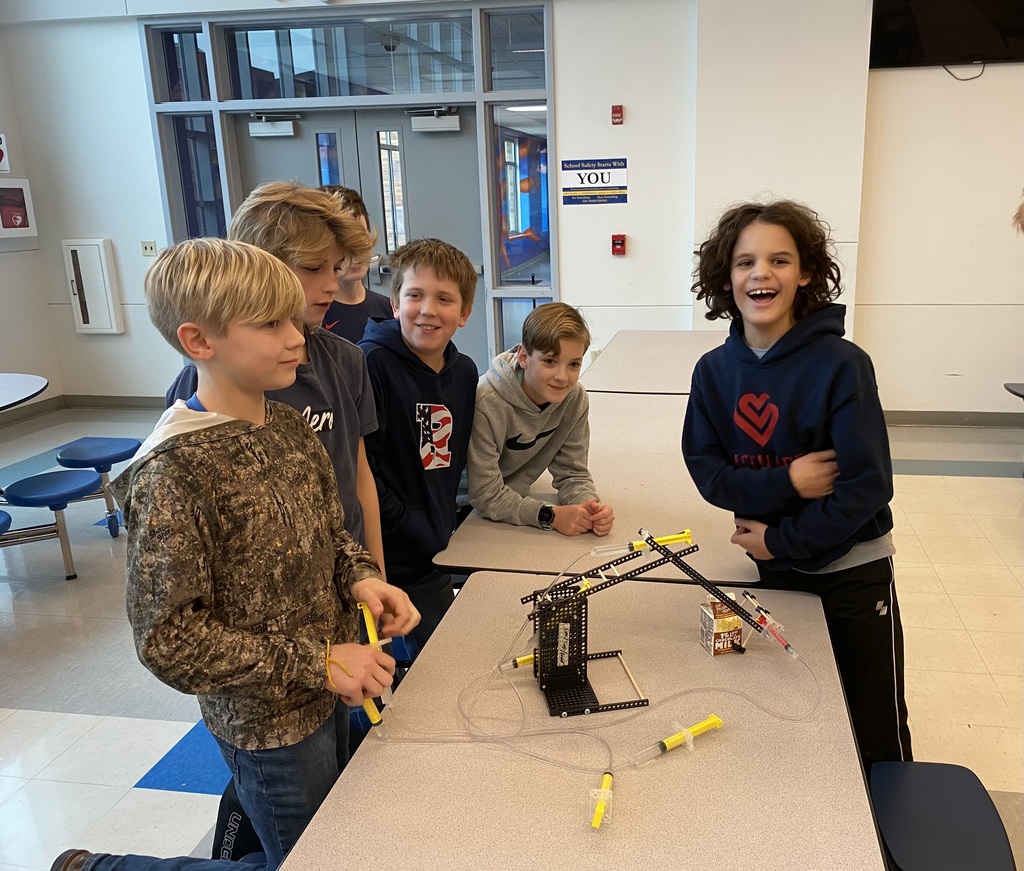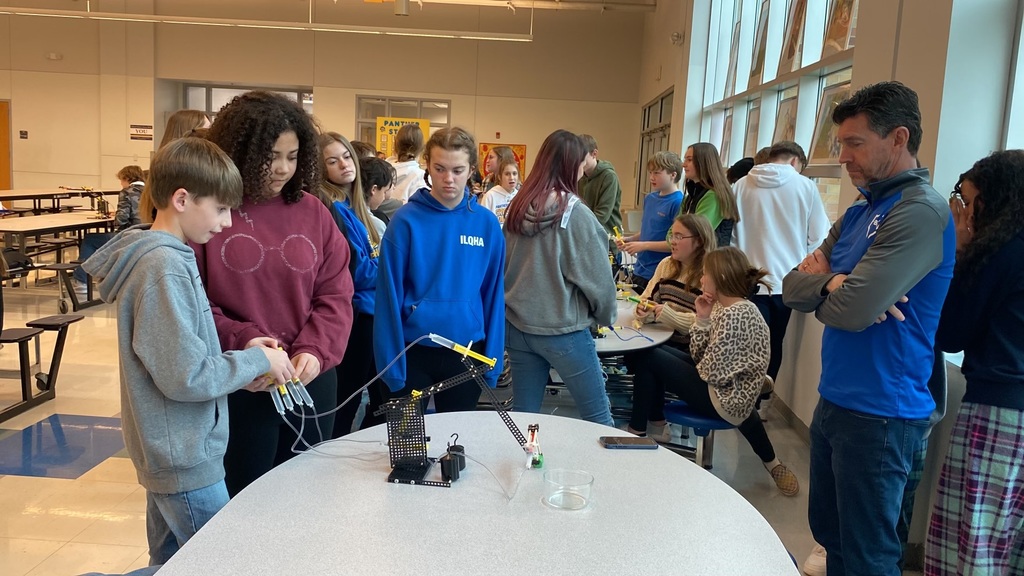 PBL Junior High School Students of the Week!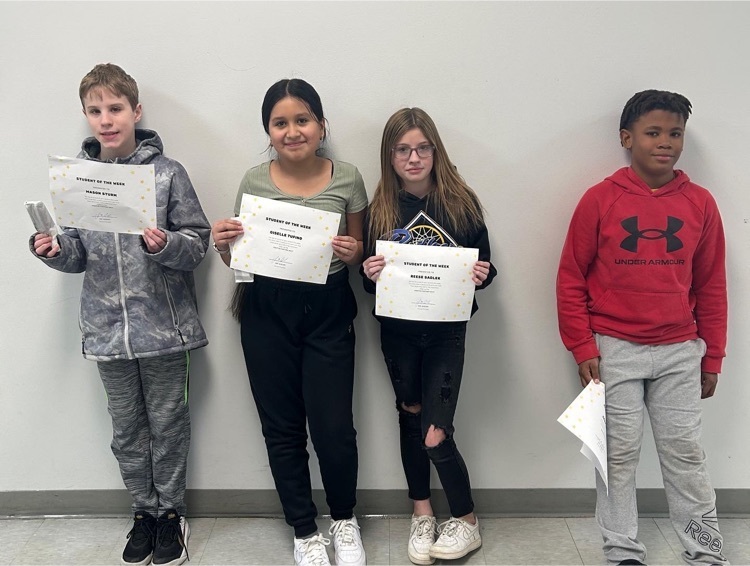 The 6th graders at PBL Junior High School finished reading the book, I Am Malala: How One Girl Stood Up for Education and Changed the World by Malala Yousafzai and Patricia McCormick. The students learned about Malala's life and the struggles she endured. What an awesome way to help our students learn about other cultures!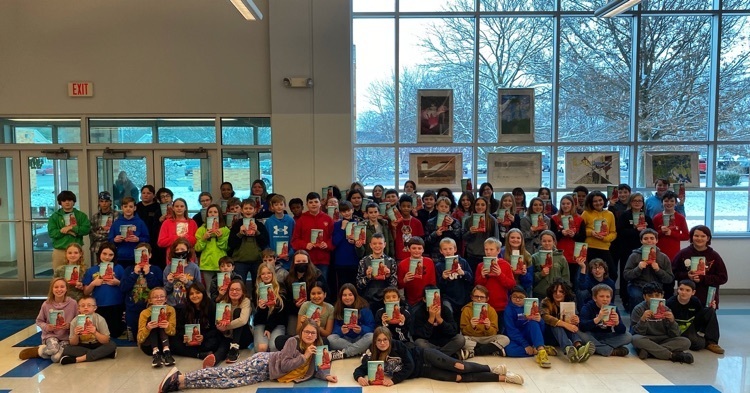 The junior high students were lucky enough to have a visit from PBL's therapy dog, Jasper! Ms. Bleich and Jasper brought all sorts of smiles to our students faces during their visit today!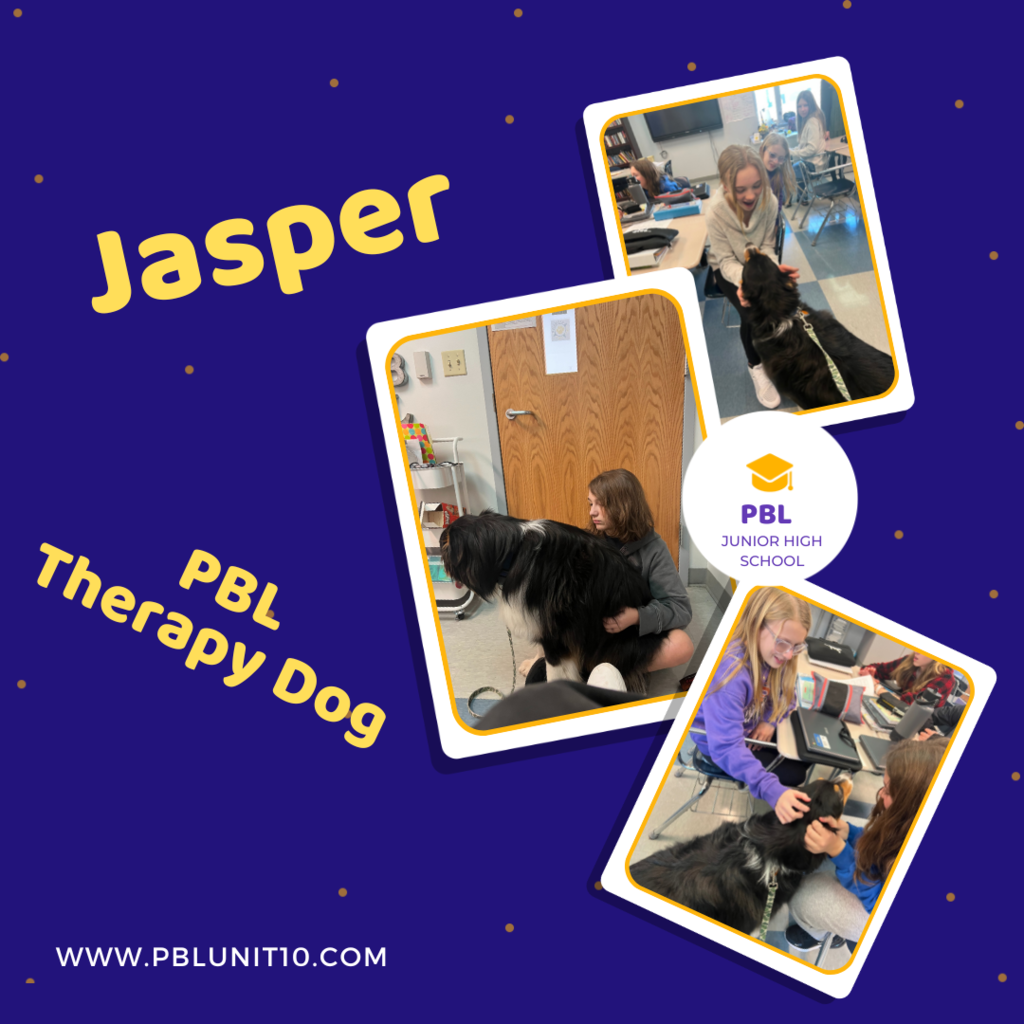 Congratulations to our Students of the Week! 6th grade: Xavier Nohmer, Madi Hill, Taylor Edwards, and Parker Widmer. 7th grade: Tyanna Stanley, Rylen Gibson, and Connor Cariveau. 8th grade: Hallee Johnson, Jerilyn Dunlavey, Triton Curtis, and Conner Graves.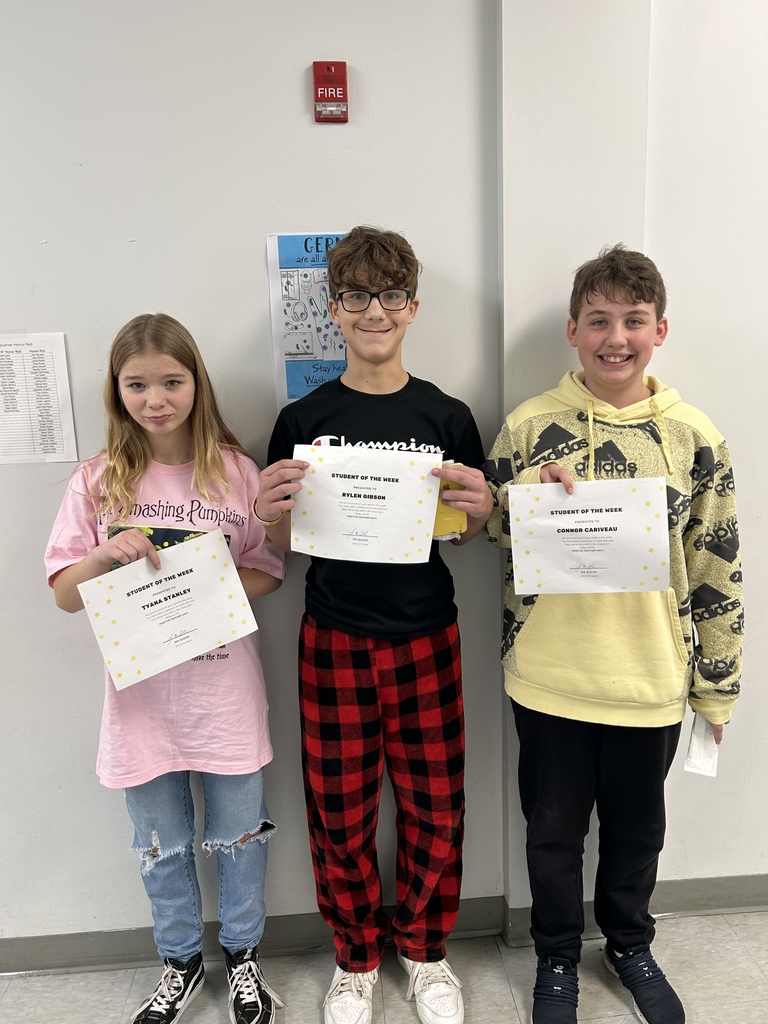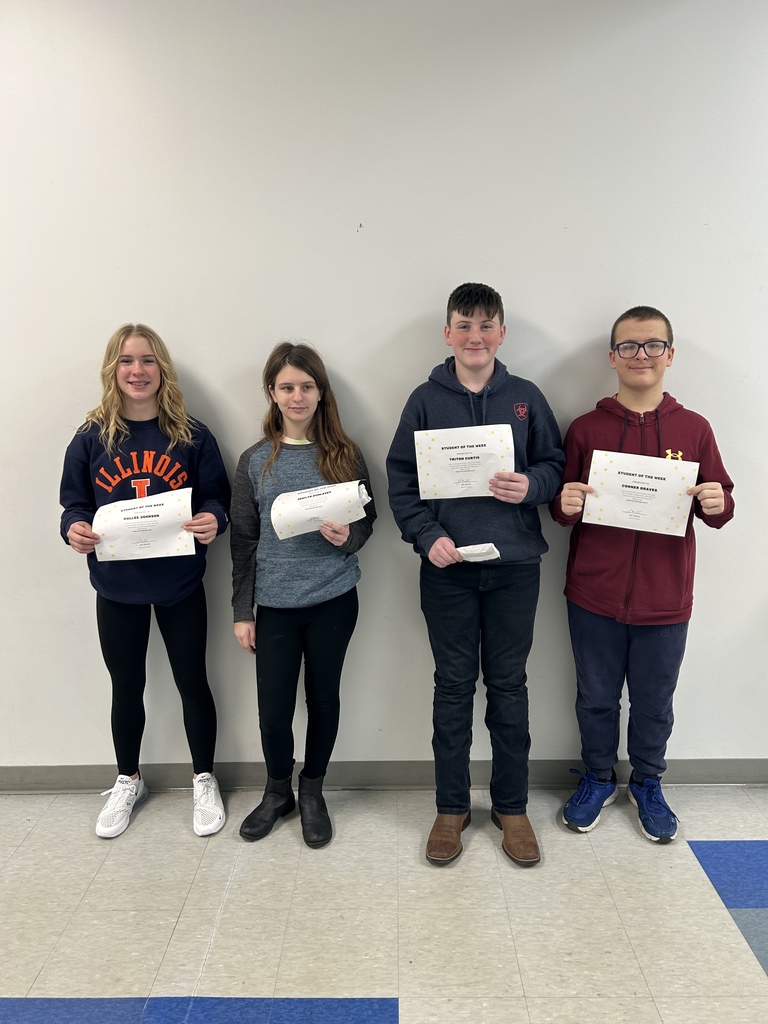 Last night the PBL JH 7th & 8th Grade Volleyball Teams began their season with a win against Hoopeston. The teams will be in action again at home against St. Malachy on Monday, January 9th. The 7th grade match will start at 5:30pm & the 8th grade match will follow.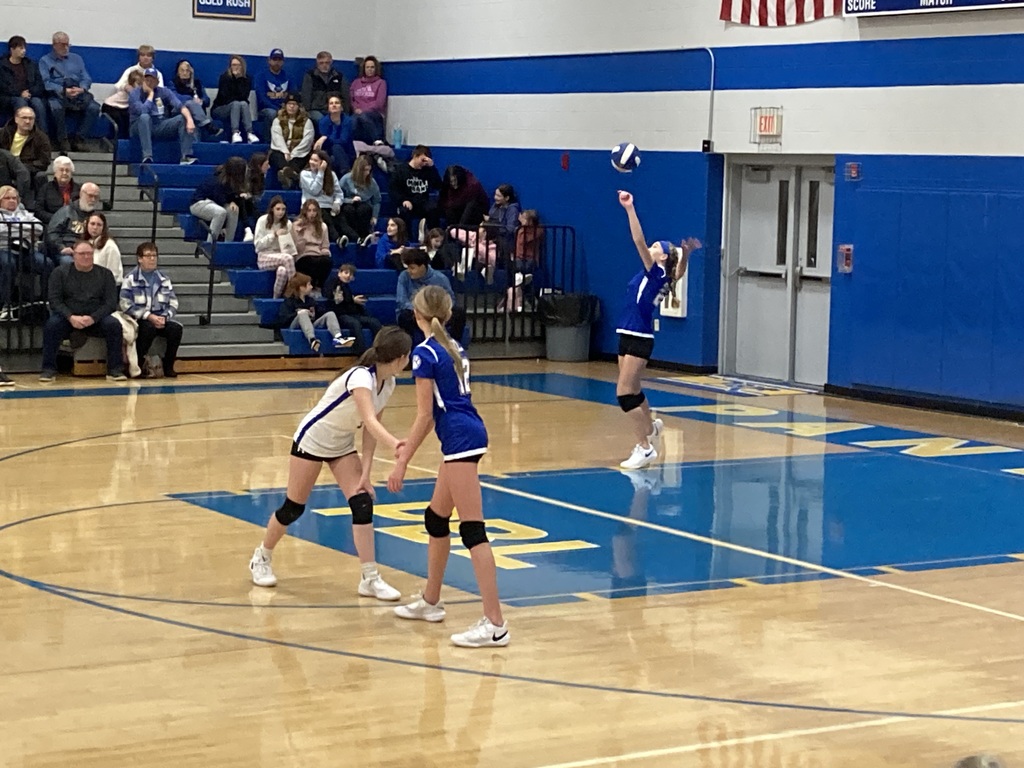 The 7th and 8th grade boys' basketball teams will be on the road at Watseka tonight. The games will begin at 5:30.

The 6th grade basketball games will begin at 5:30 tonight with the B game being played first. The doors will open at 5:05 after the gym has been set up at the conclusion of all practices.


The PBL JH LEGO League Team is hosting an Open House tonight on Tuesday, November 29th from 4-5:30pm in Computer Lab 122. The theme for this year is SUPERPOWERED. All are welcome to attend tonight and this Saturday, December 3rd the team will be competing at the U of I.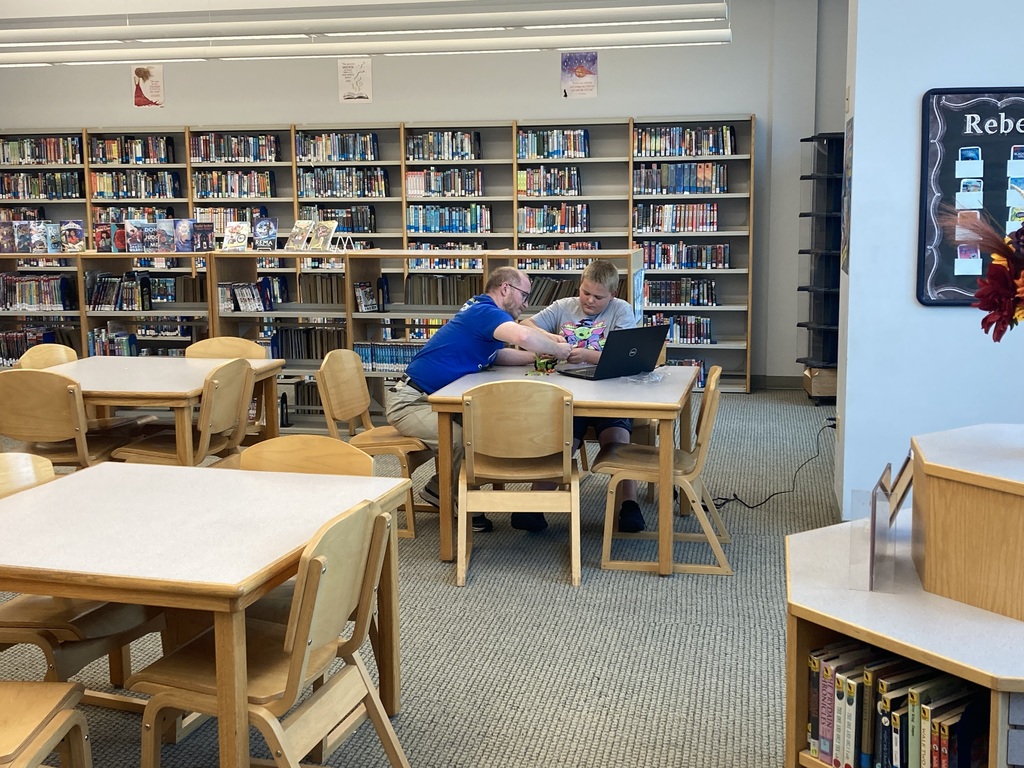 Over the Thanksgiving Weekend on Saturday, November 26th the JH Mini Band performed in the Paxton Christmas Parade in downtown Paxton, IL to kickoff the holiday season.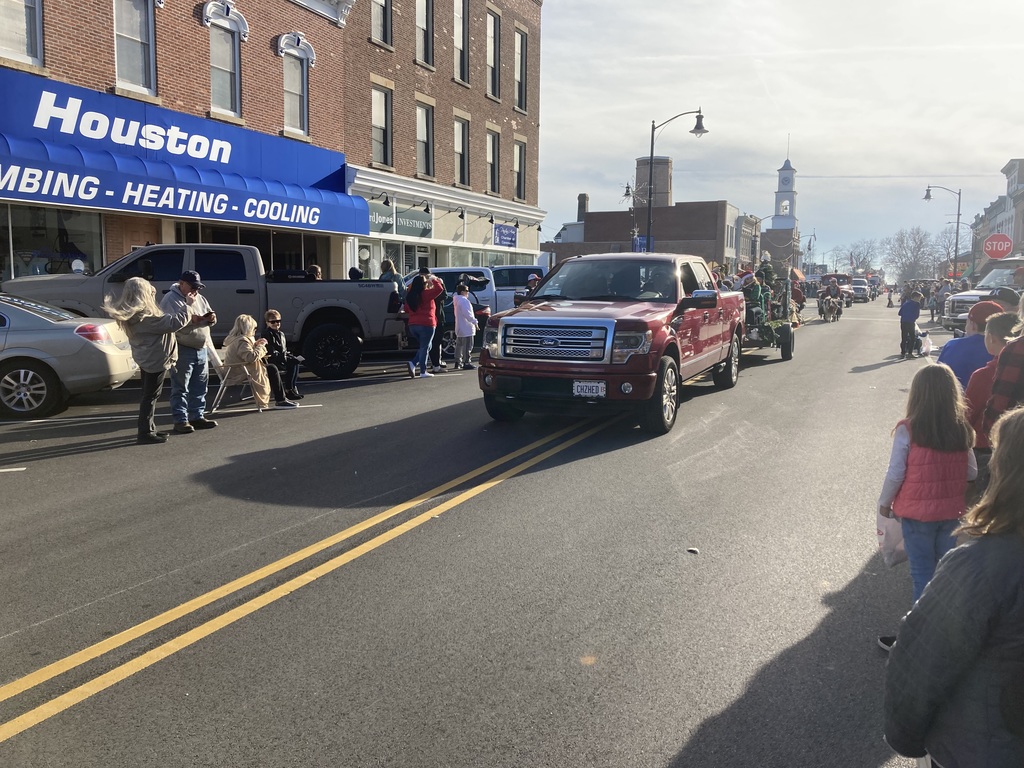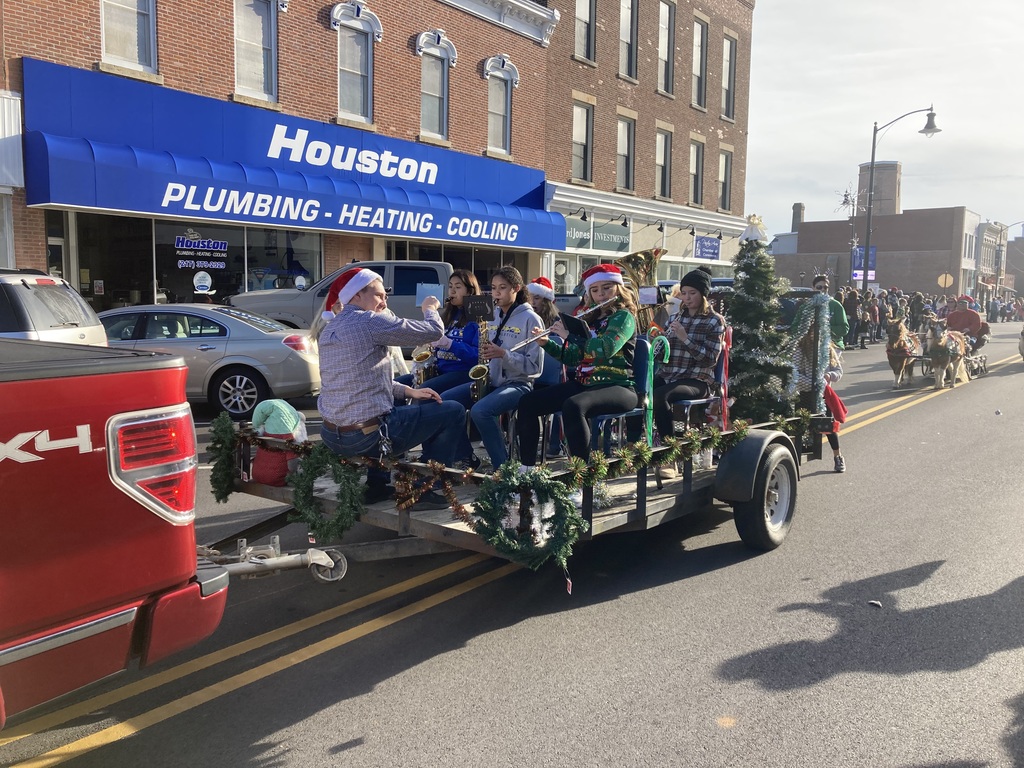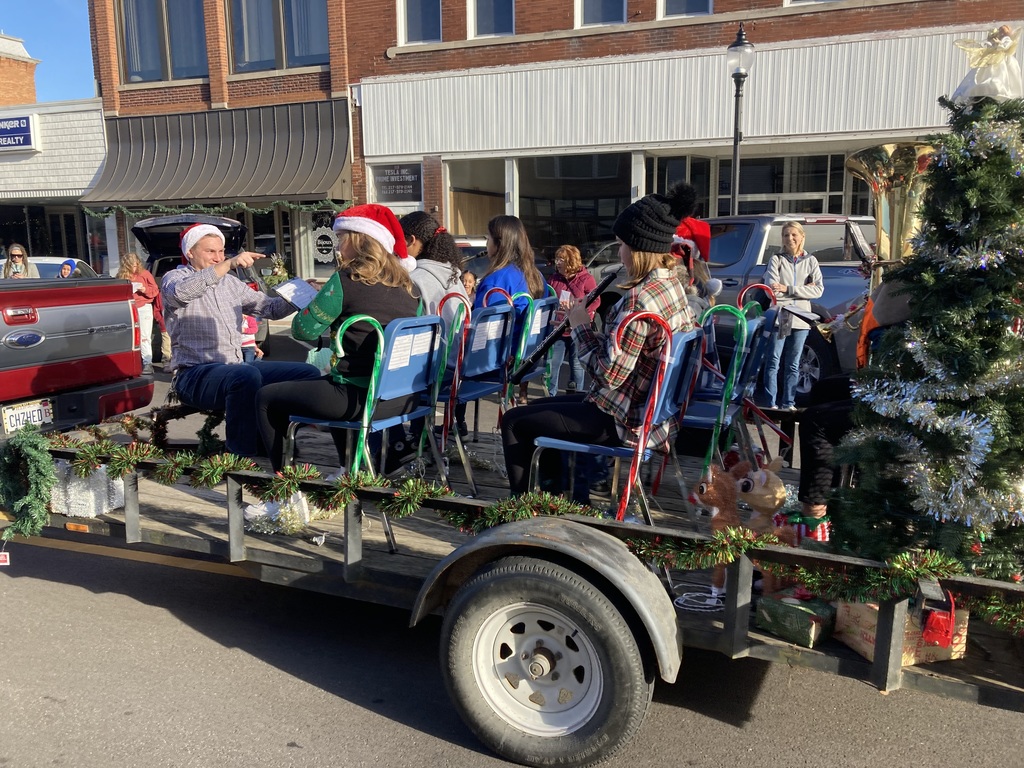 During October and early November the PBL JH Student Council held a Red Ribbon Week Poster Contest in Advisory Classes. Check out the pictures attached to see the grade level winners and the overall school winner from the poster contest.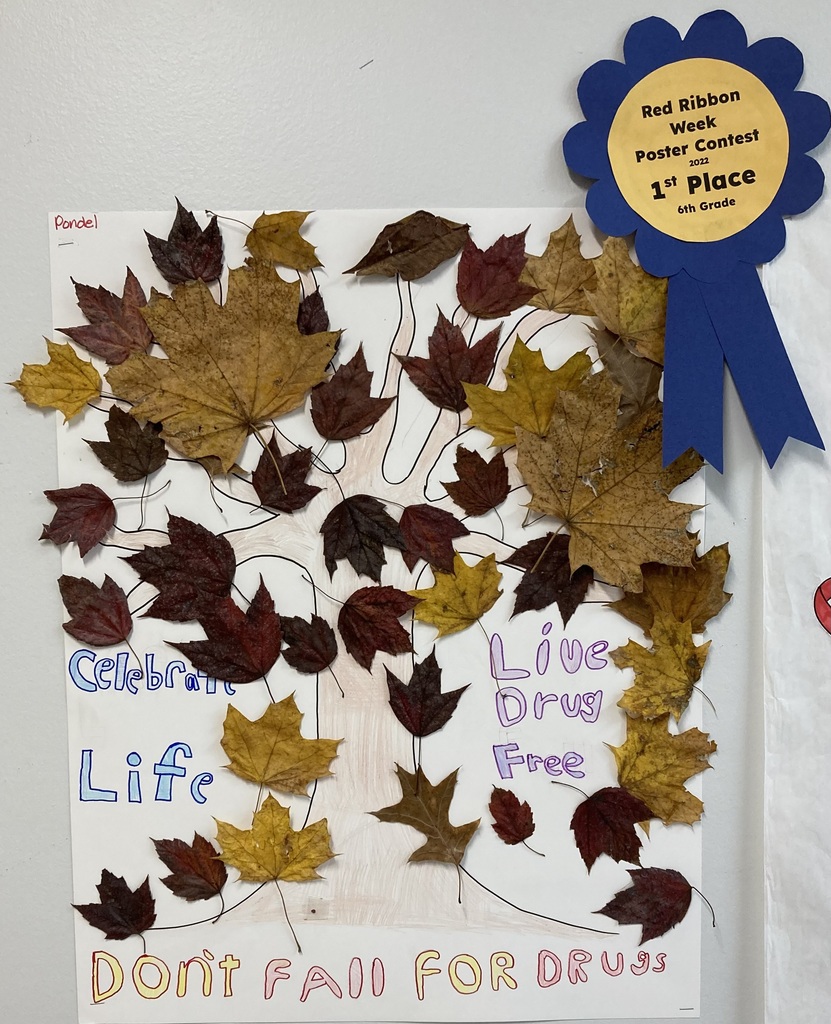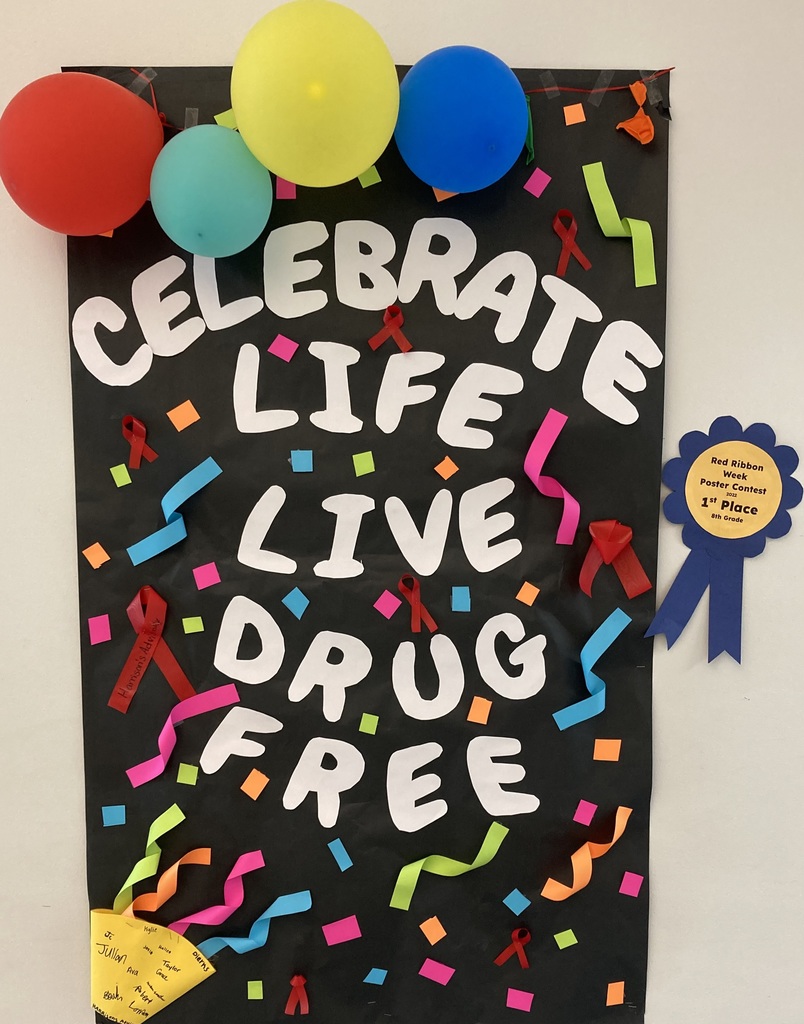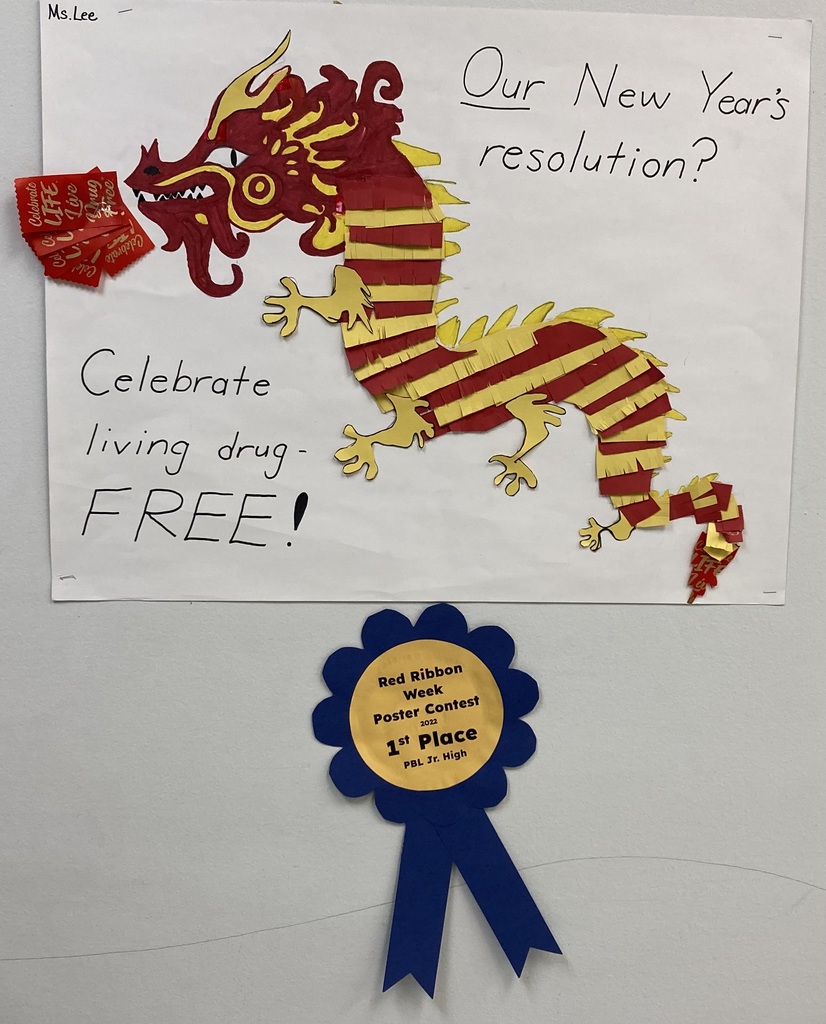 6th grade boys' basketball try-outs will be held November 18th (3:20-5:00) and November 19th (8:00-9:30 am) in the PBL Junior High gym. All participants must have a current athletic physical and a signed insurance waiver in order to participate.

The 7th & 8th grade girls' basketball games at John Greer School in Hoopeston will begin at 6:00 tonight. This is a change from the original schedule. The bus will leave at 4:55.

School picture retake day is on Thursday, Nov. 10th. You can go to the following link & enter the code 74784GA to do the process online:
https://inter-state.com/Order
. Please see the image with this post for what to do if you took pictures on the orginal date & want them retaken.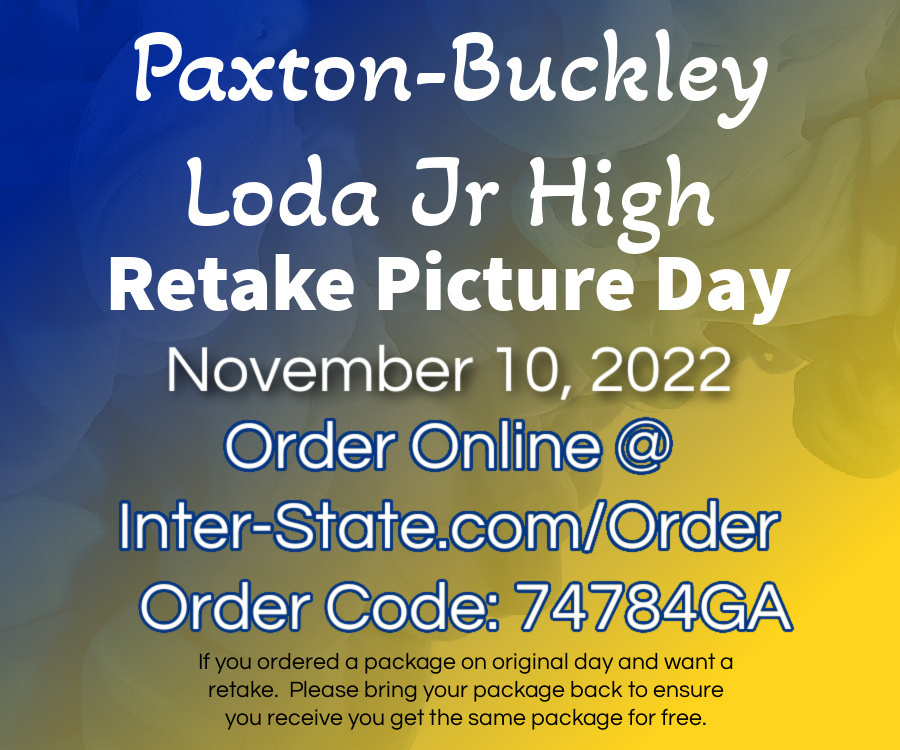 Monday is the final day of our Student Council Red Ribbon Week at PBL JH. From October 24th-October 31st our Student Council put together daily themes for staff and students to participate in. The theme for Monday is "Color War to Fight Against Drugs." 8th grade wears blue, 7th grade wears yellow/gold, 6th grade wears white, & staff wears black.