Congratulations to our junior high school students of the week for 5.15-5.19!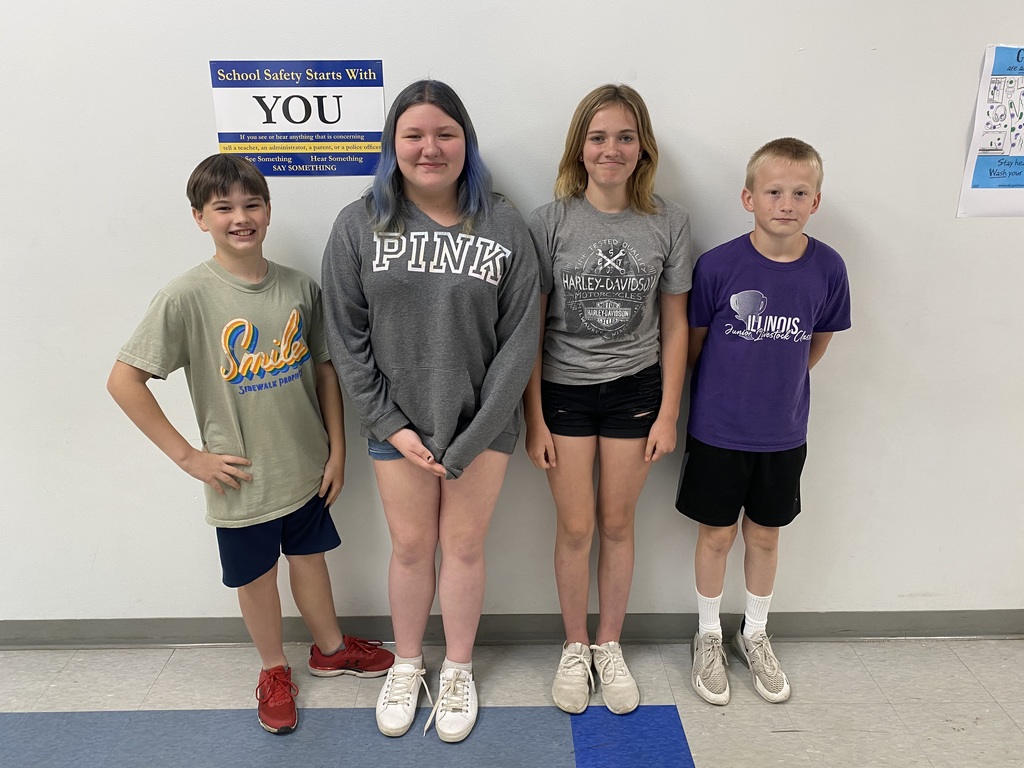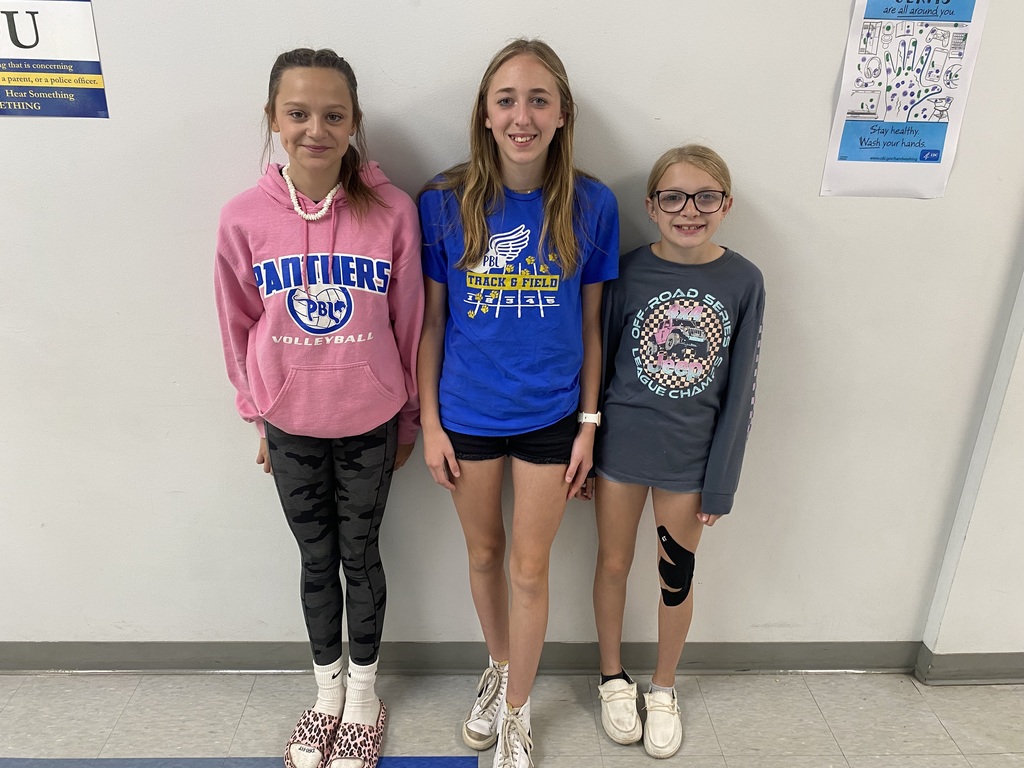 Congratulations to our junior high students who made 4th quarter Straight A Honor Roll and Honor Roll.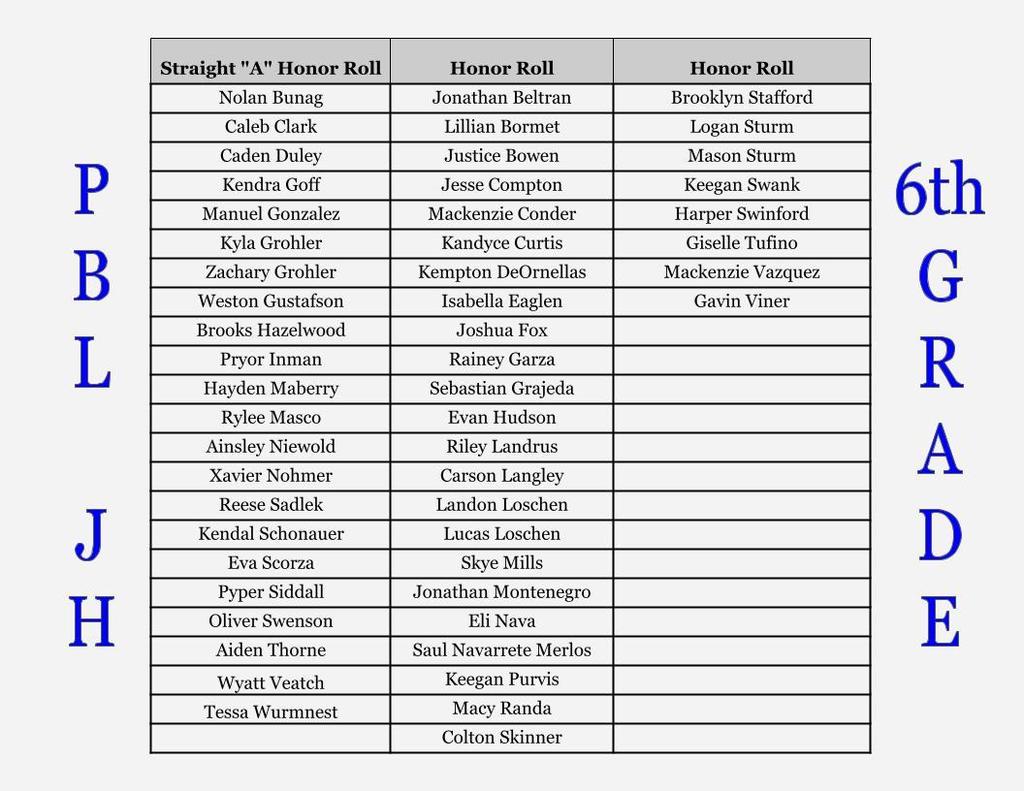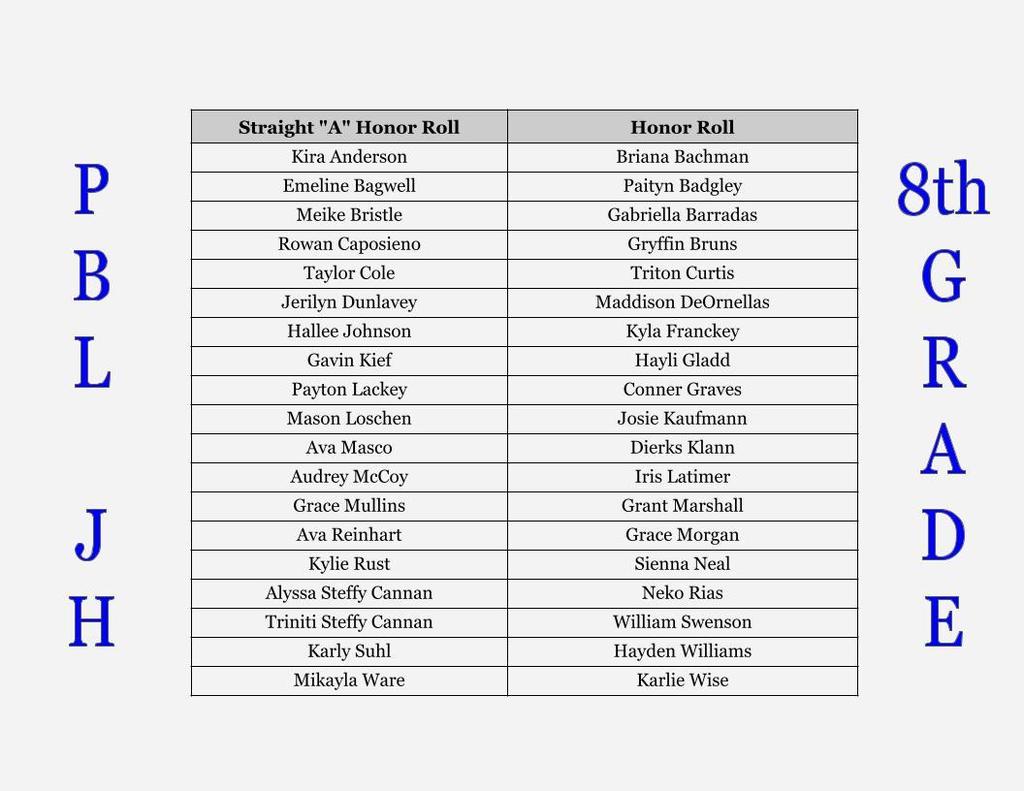 On Tuesday, May 23rd the PBL Junior High School Jazz Band played during lunch in honor of Mr. McClure's 27 years of service in PBL Schools. From all of us at PBL thank you for your committment to serving the students, staff, and families of our school district.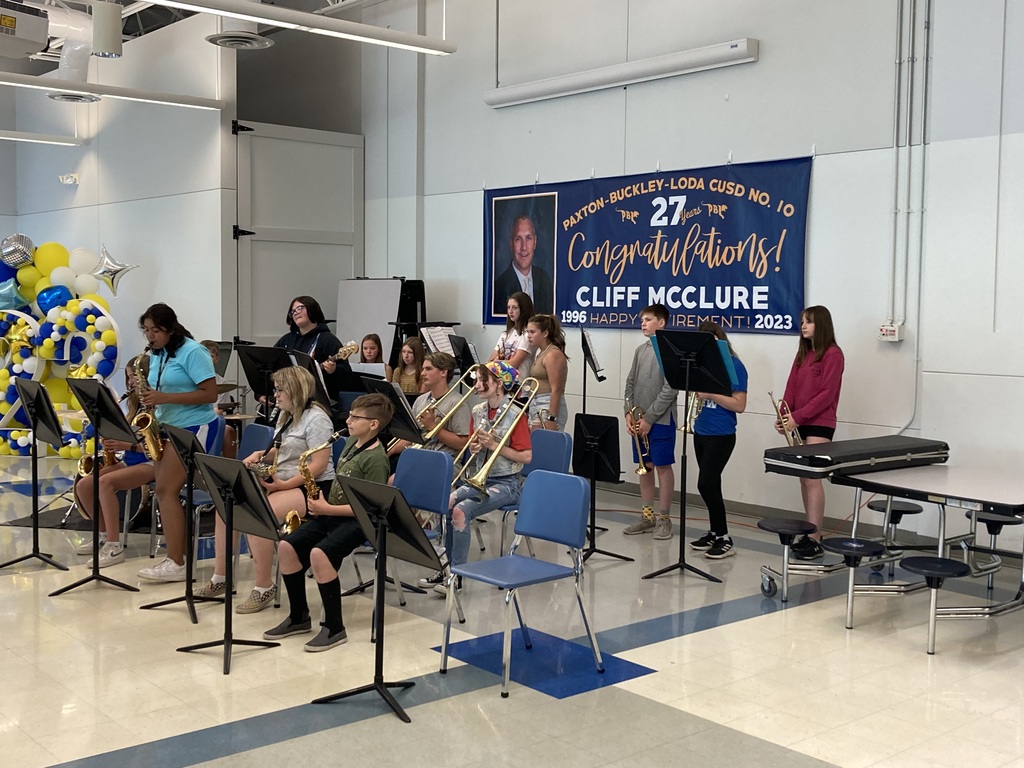 The PBL JH Student Council took an end-of-the-year trip to Hoopeston, IL for bowling on Tuesday, May 23rd. The Student Council at PBL JH does a great job engaging with our students and staff in a meaningful way. Thanks for a great year to all our student council members and thank you for making a difference at our school.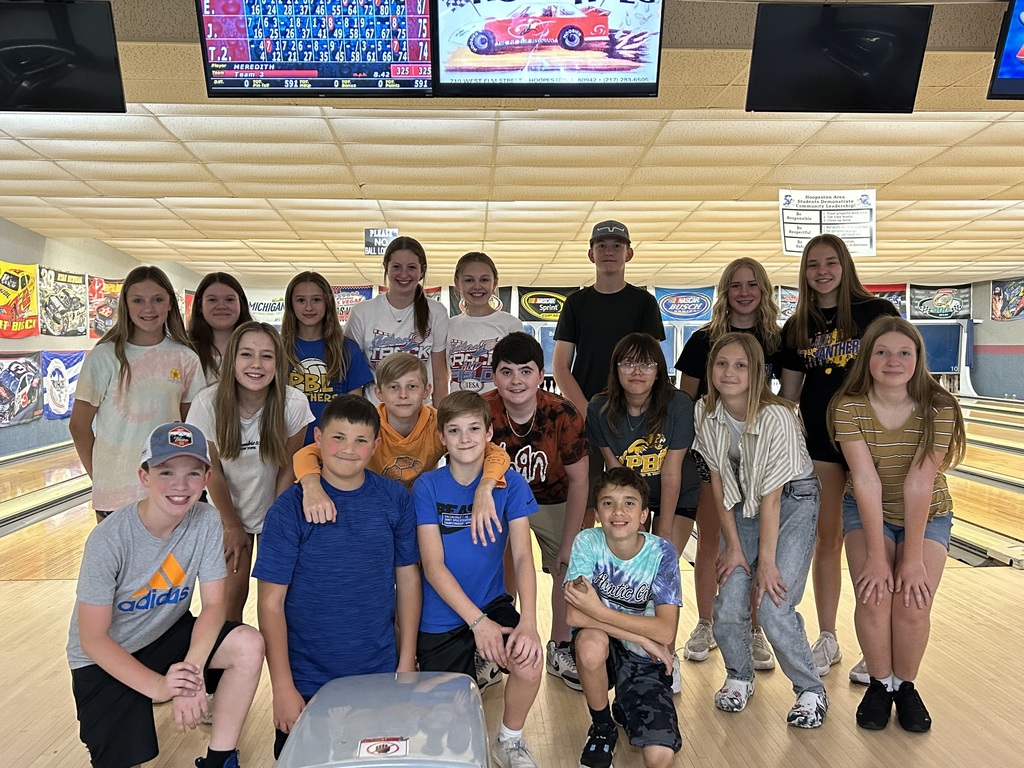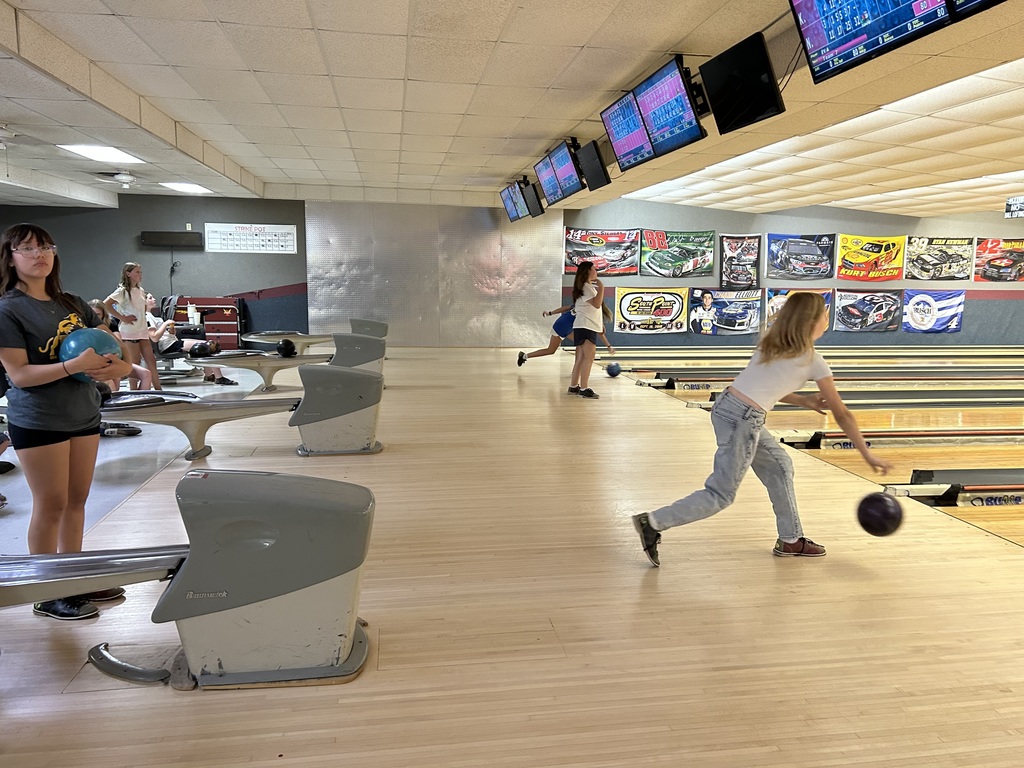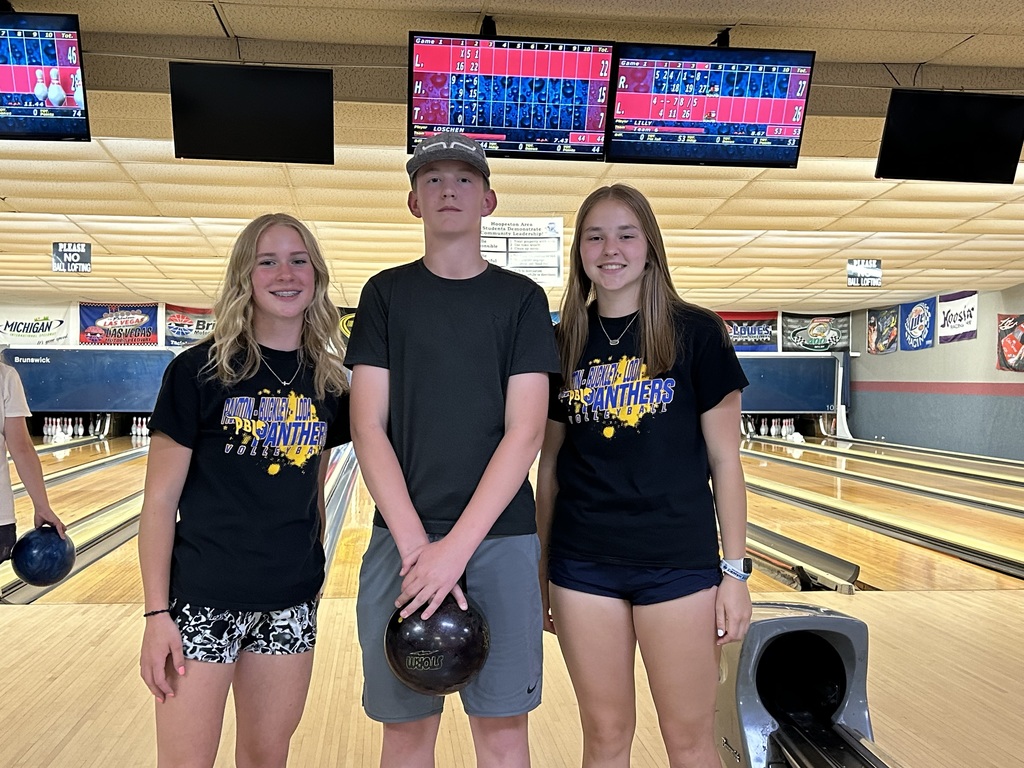 During the month of April the PBL JH Student Council held a Penny War Contest with 6th-8th grade students to raise money for PBL families in need. The Student Council donated $533.32 and thanks all those that participated and gave towards a great cause.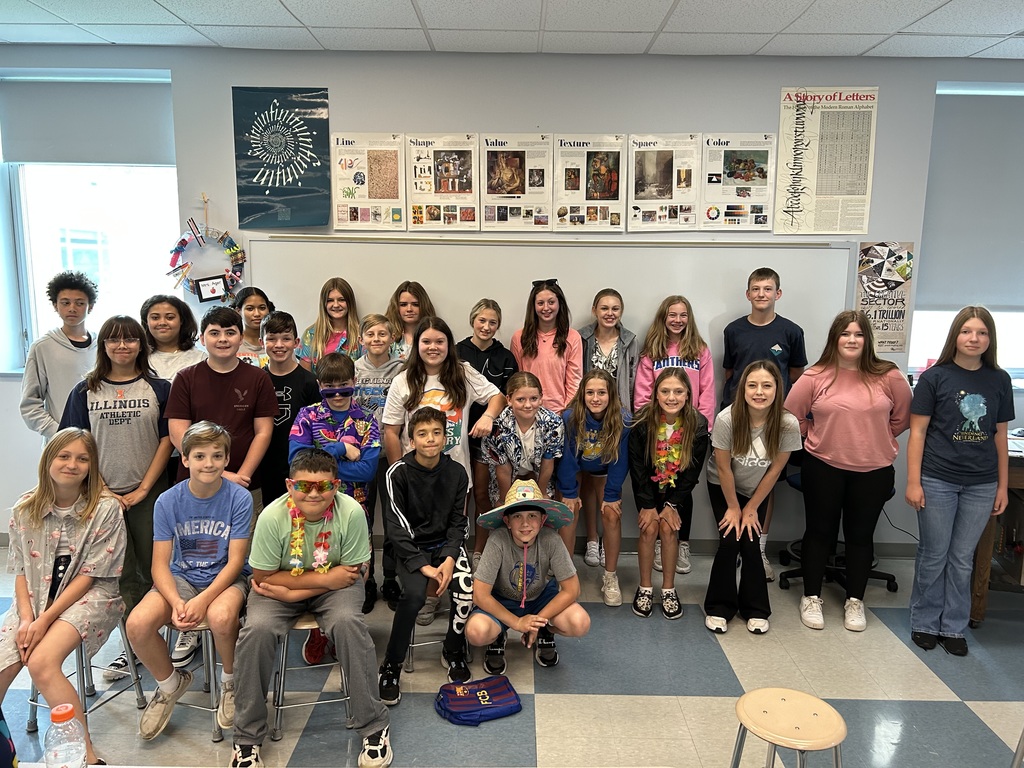 Congratulations to PBL 7th grader, Jackson Cahill! He is the newly crowned 7 - 3A Discus STATE CHAMPION!!! We are so proud of you, Jackson!!🐾🐾🐾 It's ALWAYS a great day to be a PBL PANTHER!!!🐾🐾🐾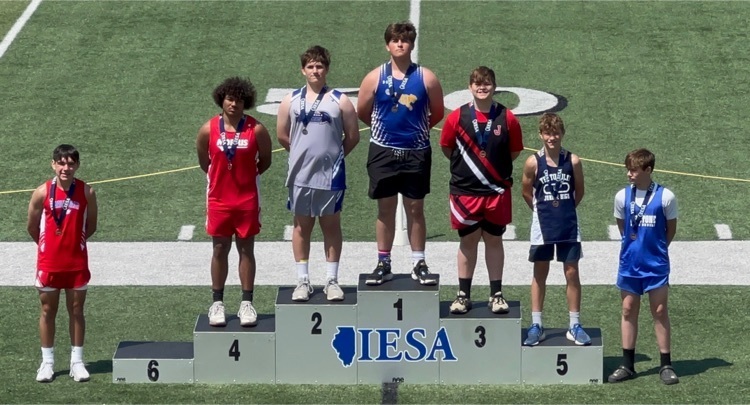 Congratulations to the PBL JH track athletes that qualified for state today and Saturday at the Eastside Centre in East Peoria, IL State qualifiers are Audrey McCoy - Pole Vault, Hallee Johnson - Hurdles, Long Jump, 4 x 200, Hunter Shedd - Long Jump, Jackson Cahill - Shot Put and Discus, Maddi DeOrnellas - 1600 and 800, Cora Busby, Kylie Rust, Morgan Goss - 4 x 200 Relay, Ben Strebeck - Pole Vault.

The PBL JH Spring Band & Chorus Concert will take place tonight at 6:00pm in the PBL JH Gymnasium. The north doors to the gym will open at 5:30pm for seating. 5th-8th grade bands & 6th-8th grade chorus groups will be performing. Following the concert there will also be a small reception in the north foyer for parents & students.

Congratulations to our PBL Junior High School Student of the Week for 5.8-5.12.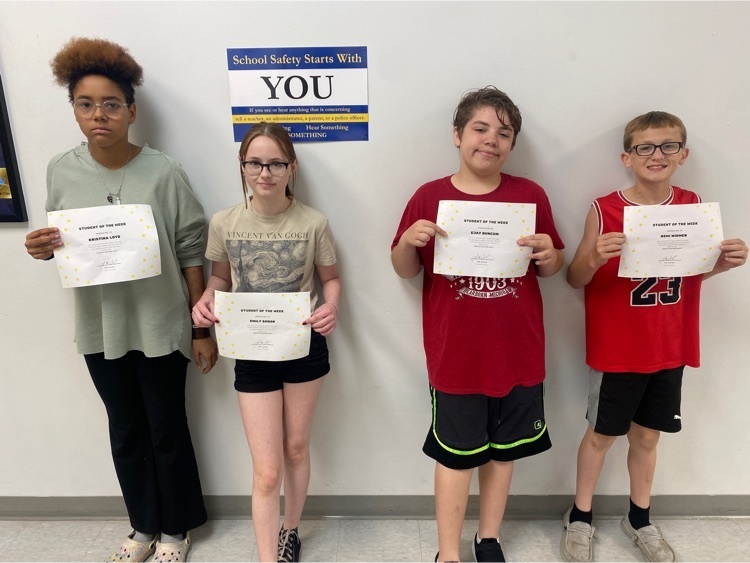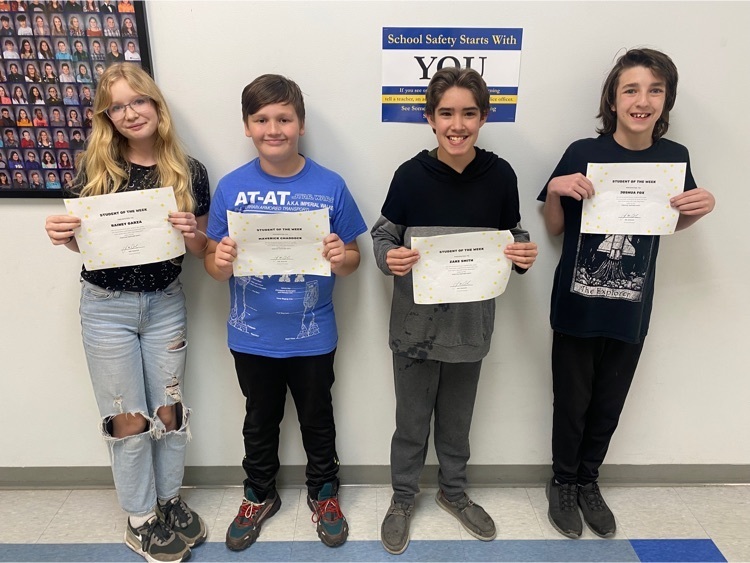 Congratulations to our IESA State track qualifiers! Audrey M - Pole Vault Hallee J. - Hurdles, Long Jump, 4 x 200 Hunter S. - Long Jump Jackson C. - Shot Put and Discus Maddi D. - 1600 and 800 Cora B., Kylie R., Morgan G. - 4 x 200 Relay Ben S. - Pole Vault

Congratulations to our 8th grade girls' track team - Sectional Champions!!!!!

The PBL JH Student Council has put together some End-of-the-Year Dress Up Days to celebrate the end of the year and a great school year.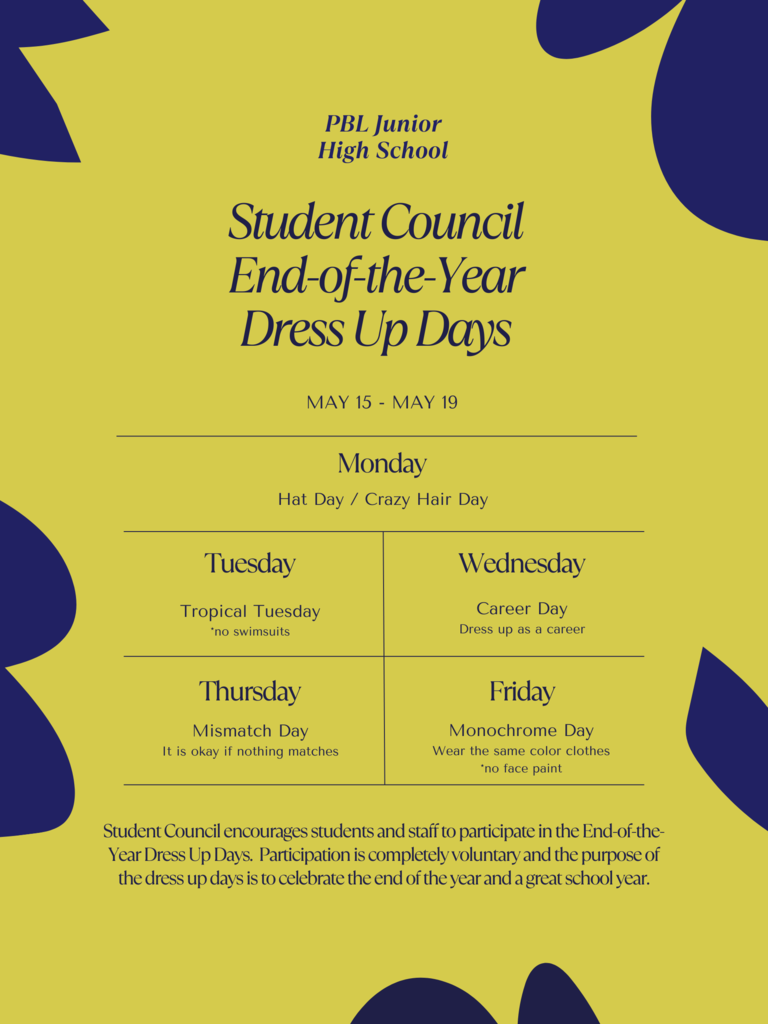 On Friday, May 12 we are having our first ever IGNITE day for all of our 8th grade students here at PBL Junior High. We are excited to have partnered up with Nick Elder, through the Education for Employment Offices, Parkland College, several trades members, and the PBL High School agriculture and shop teachers to provide this hands on experience for our students. The Paxton Masonic Lodge is purchasing lunch for all of our students, teachers, and presenters. We are very thankful for all they do! Parents please have your student wear pants to school on this day along with closed toe shoes. They will be using mortar, welding, soldering, and other activities where they will be getting a little dirty. Even if the weather doesn't cooperate the show will go on and we couldn't be more excited for our students to have this opportunity.

On Wednesday, May 10th the 6th Grade Jazz Band & the 7th/8th Grade Jazz Band performed for students during lunch. Mr. Breen and his students did a great job and our students enjoyed seeing their peers perform.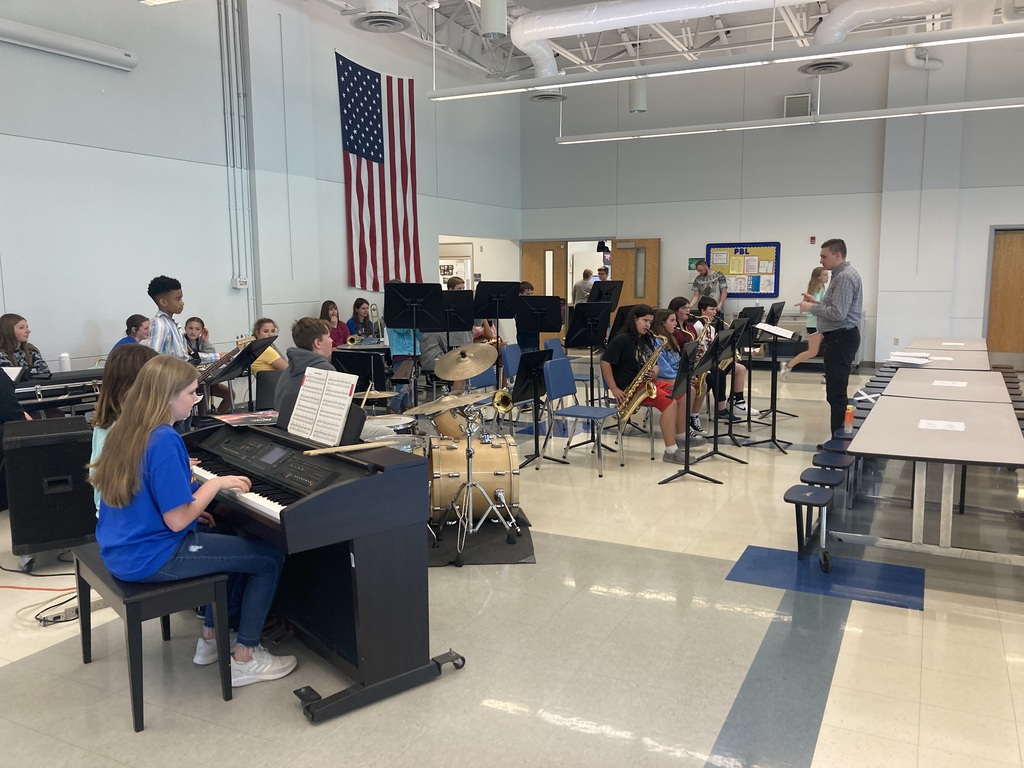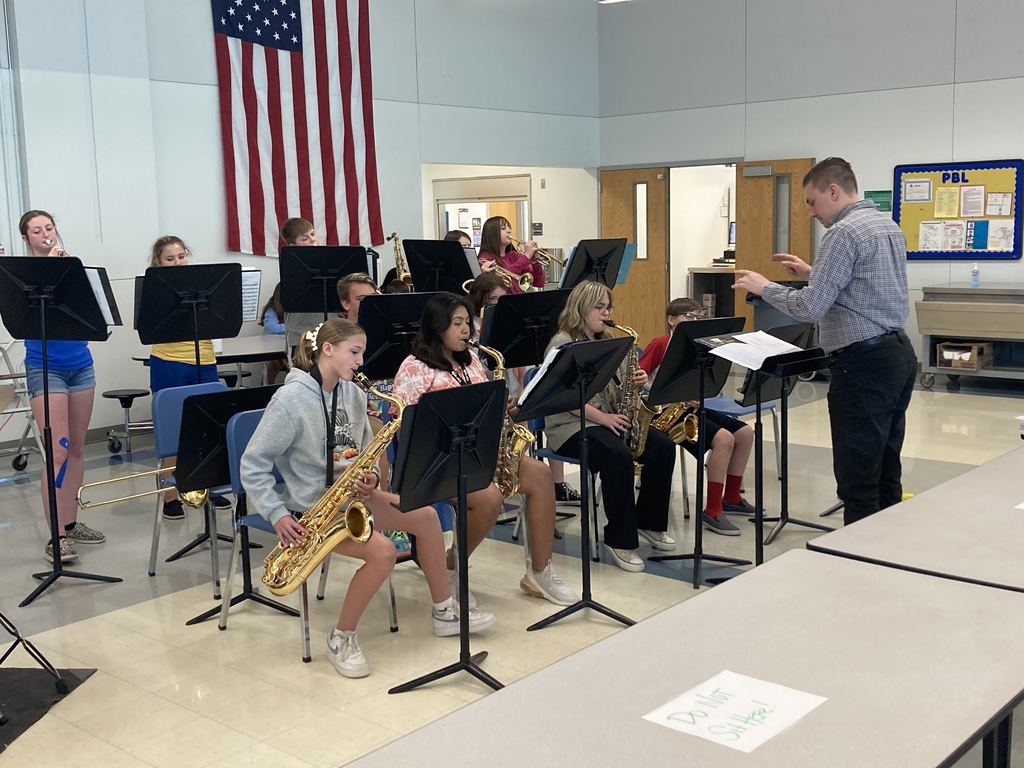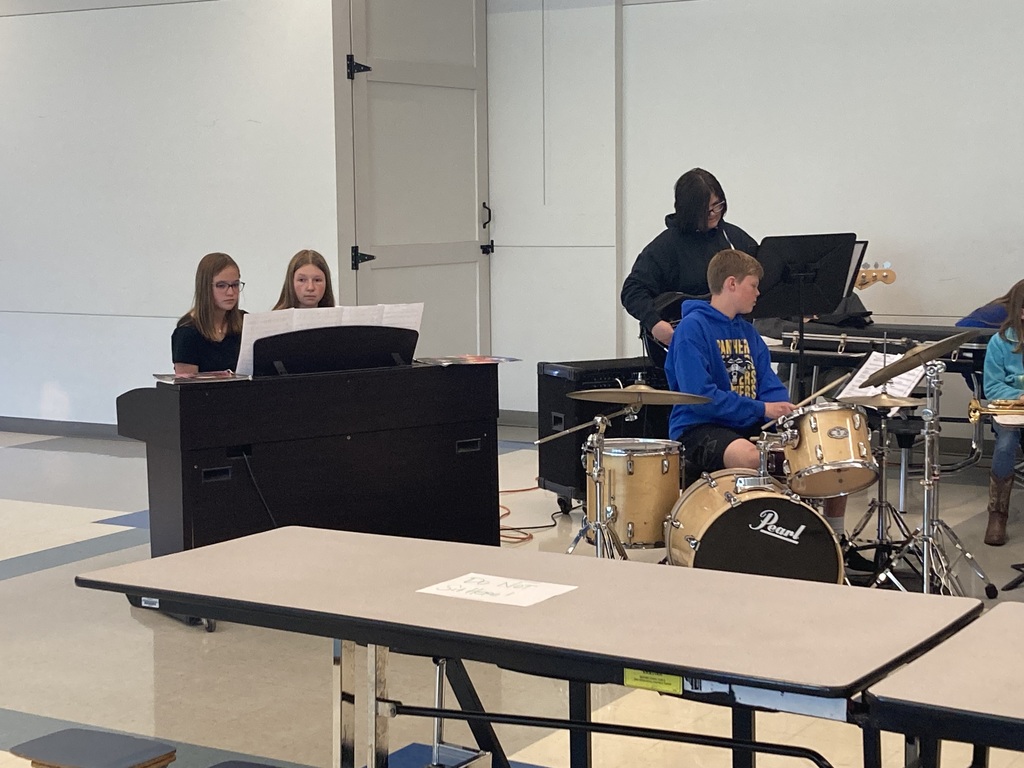 Attention junior high girl's interested in basketball camp this summer. Basketball camp will be June 20th-22nd. Order forms are due to Coach Sinn by June 9th. Reach out to Coach Sinn with any questions or for more information.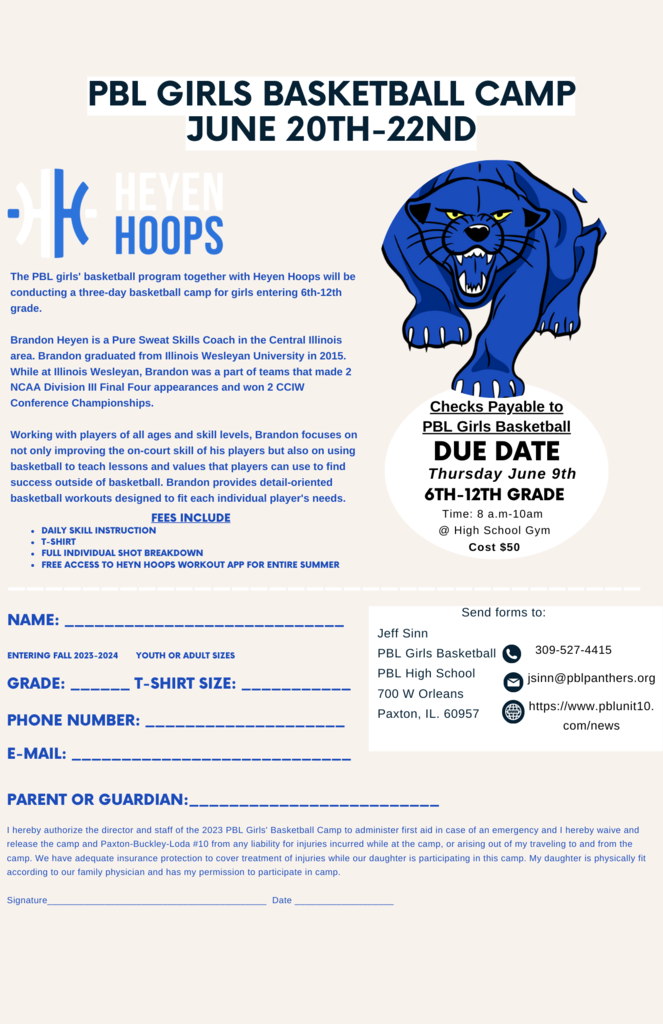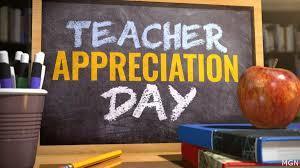 The PBL JH 8th Grade Dance will take place on Saturday, May 13th from 7:00pm-10:00pm in the Commons Area. $5 admission for 6th & 7th grade students and 8th grade students have free admission. We will have a DJ and there will be concessions and more for purchase.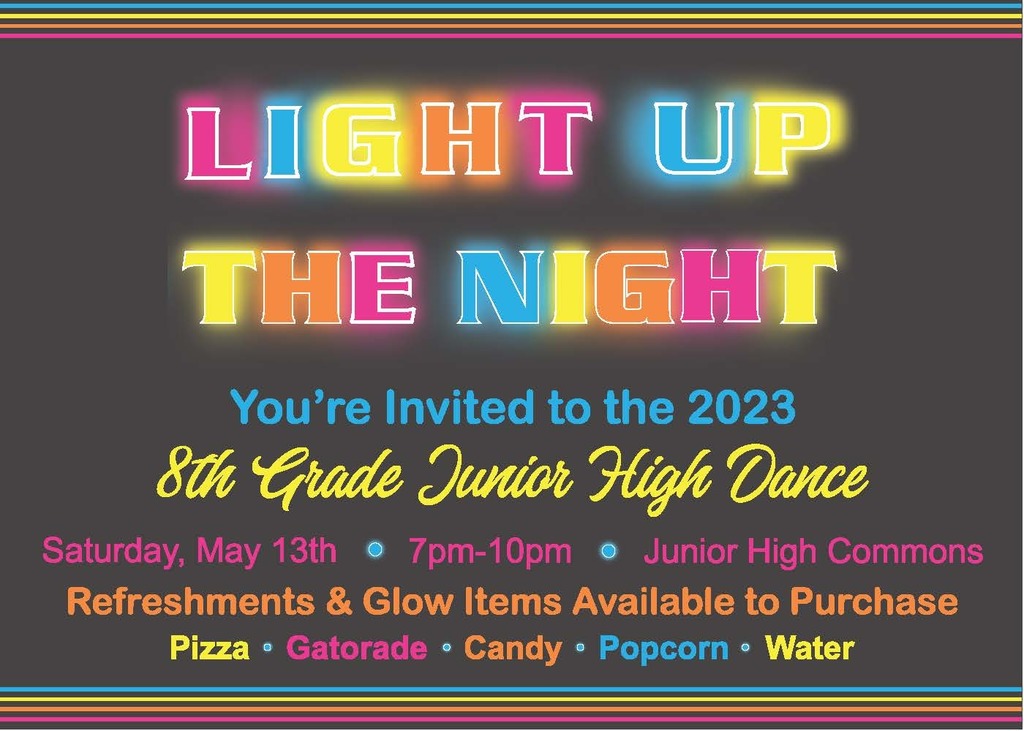 Congratulations to the 8th Grade Girls' Track 4 x 200 Meter Relay Team today for breaking the school record at the Unity Invite in Tolono, IL. The relay team of Morgan Goss, Kylie Rust, Hallee Johnson, & Cora Busby put together a great performance. Saturday, May 13th is the IESA Sectional in Watseka starting at 9am.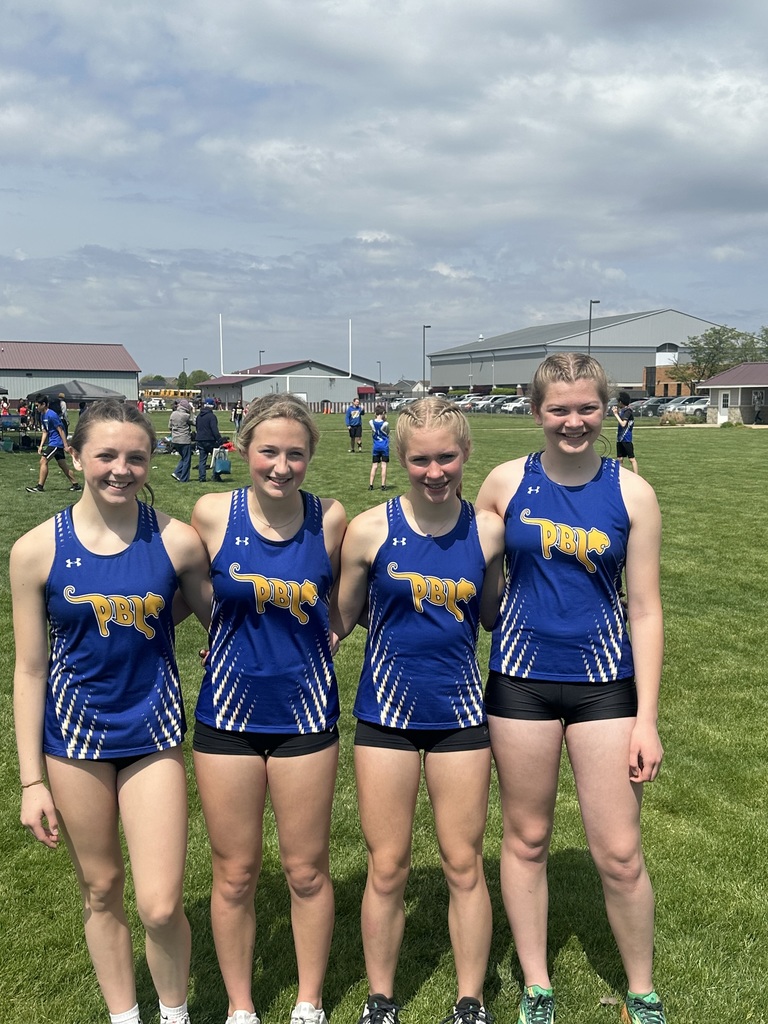 Congratulations to the PBL Junior High Students of the Week for the week of 5.1-5.5. Great job everyone!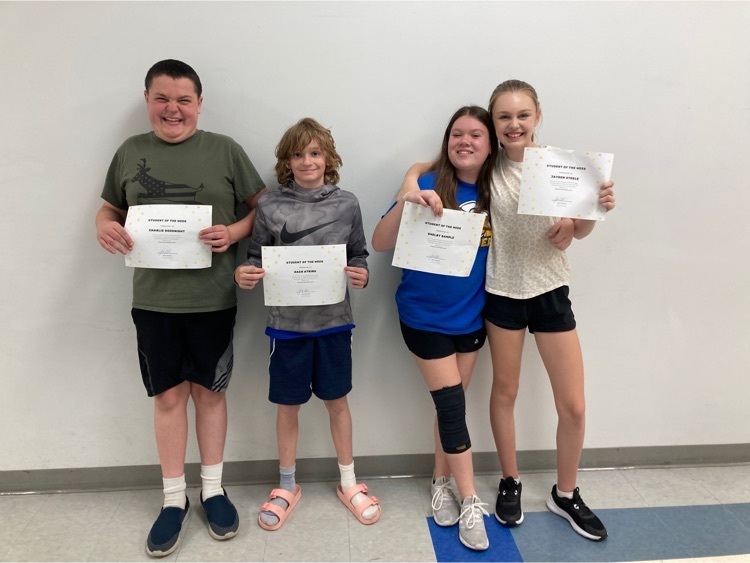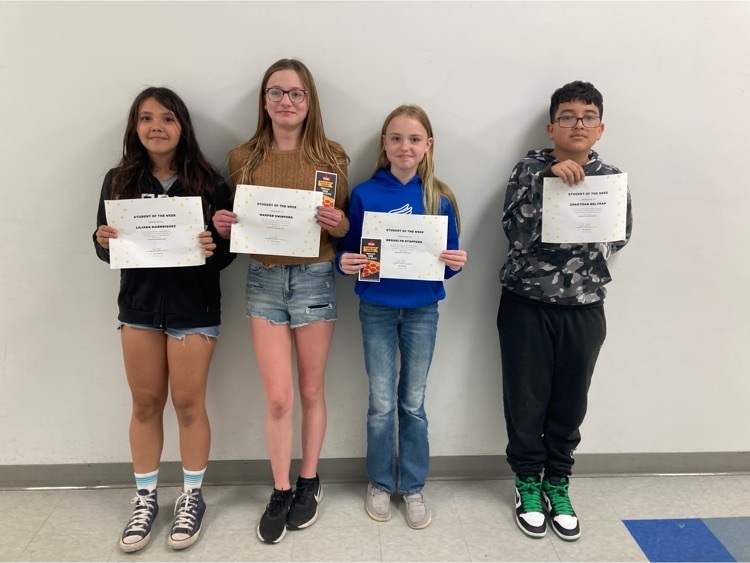 Today is School Lunch Hero Day! We all appreciate our kitchen staff here at PBL Junior High School. This morning, a group of 6th grade students delivered a Lunch Hero Cake to our Lunch Heroes! Thank you for all you do!