It's Rube Goldberg time in Mr. Johnson's 8th grade science class.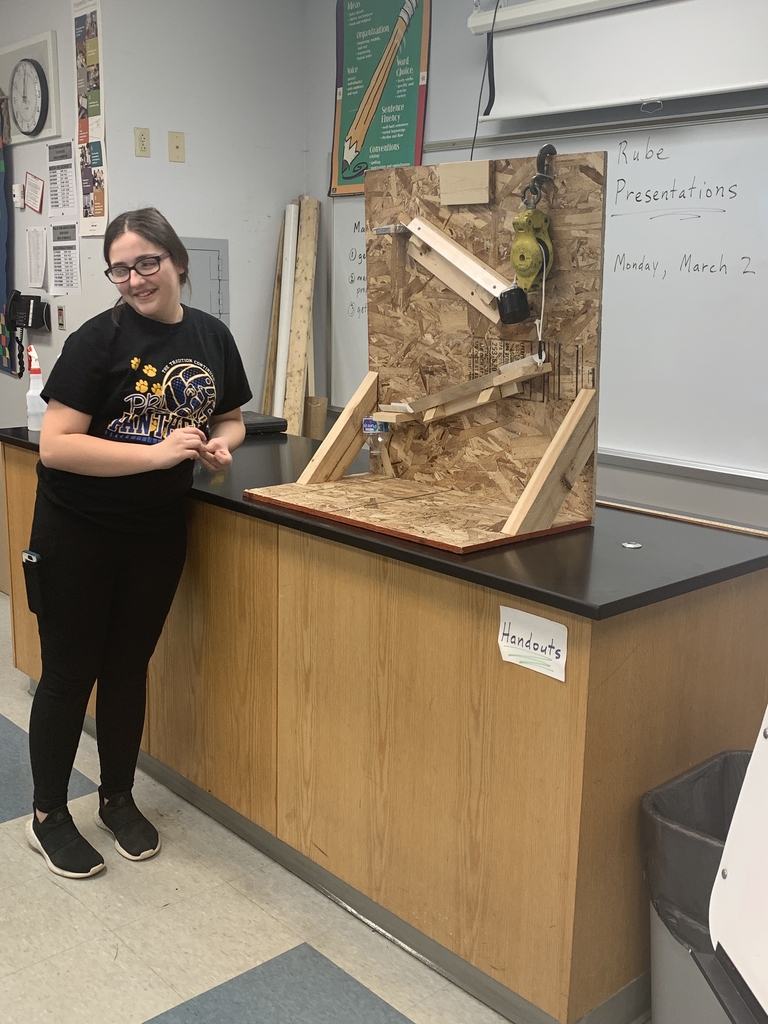 Congratulations Panthers!! Great Job PBL Cheer and Blue Crew!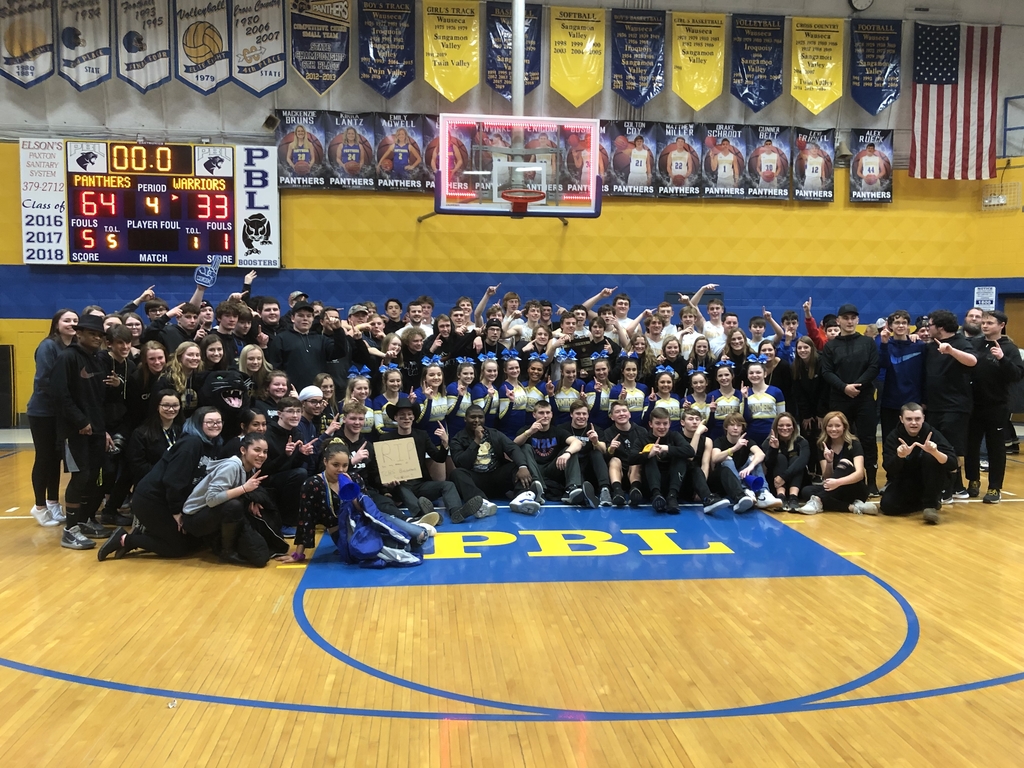 It's a packed house for the regional championship! Let's do this Panthers!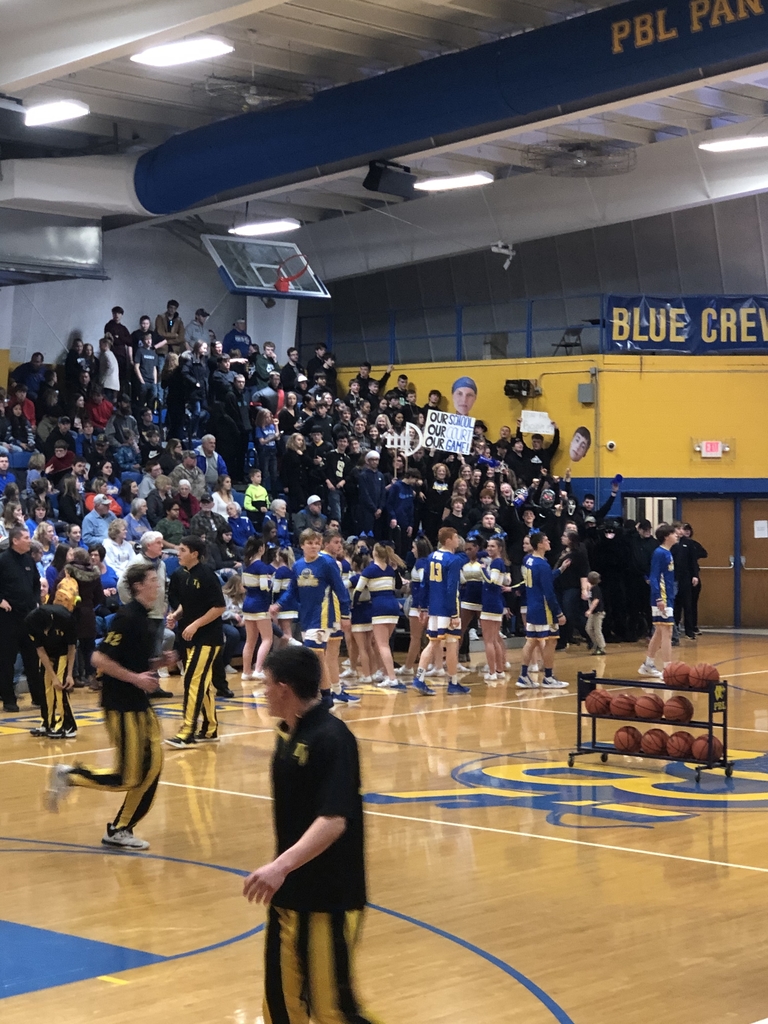 PBL is canceling all practices for Wednesday morning, February 26, 2020.
Parkland College has a professional development day on Thursday, February 27 so if your student attends any classes at Parkland they are cancelled on Thursday.

Skyward is undergoing a scheduled upgrade from 6PM on Friday, February 21st thru Sunday morning. Have a great weekend Panthers!
Thanks to all who came out to our vaping awareness night. Between the game and the combined efforts of Watseka HS and PBL HS over $900 will be donated to the American Heart Association to help educated the public on the dangers of vaping.


PBL will be closed tomorrow due to poor rural road conditions and cold temperatures.

All extra-curricular practices, contests, and events are canceled for this evening, February 12, Thursday morning, February 13 and Friday morning, February 14 due to inclement weather.
Due to forecasted inclement weather the 8th grade parent night & open house that were scheduled for this evening will be rescheduled to next Wednesday evening.

The 5 Essentials Survey closes Friday! Please take a moment to complete the parent survey if you haven't done so already. Your thoughts and opinions are very valuable and help drive improvements in our schools!
https://survey.5-essentials.org/illinois/

Baseball and softball open gyms for today (2/9/2020) are cancelled due to potentially inclement weather.
Due to the potential of inclement weather this afternoon, SAT Prep is cancelled for today.

PBL is in session today. Rural bus service may run a few minutes late. Be safe Panthers!

All afternoon practice/activities for Wednesday and Thursday morning are cancelled due to inclement weather. Be safe Panthers!