Good Evening Panthers, PBL will be closed tomorrow due to inclement weather and will utilize an Elearning day on Friday, February 18. Teachers have provided assignments or will post assignments soon. A decision will be made on extracurricular contests tomorrow morning.

Good Evening Panthers, PBL will utilize an Elearning Day tomorrow, Thursday, February 17 due to inclement weather. Teachers have sent home assignments with students or will post assignments later this evening or in the morning. No practices or contests will be held.
Reminder about tonights 8th grade parent night. Hoping to see many students and parents of the Class of '26 at 6 p.m. in the JH/HS Commons.



Congratulations to the 8th grade boys basketball team on advancing to the IESA Sectional! Due to this, PBL HS will reschedule the 8th grade parent night that was scheduled for this Wednesday, to next Wednesday (February 16) at 6 p.m.


Good Afternoon Panthers, PBL will close district buildings on Friday, February 4 and will again transition to Elearning. Teachers have already discussed and communicated Elearning assignments with their students for Friday or will be posting them electronically later today or on Friday morning. A decision regarding extra curricular competitions and practices will be made on Friday morning. Stay Safe!

Dear Panthers, PBL will close district buildings tomorrow and Thursday and will transition to Elearning both days. Building administrators and teachers have discussed and communicated Elearning assignments and responsibilities with students and parents. No practices or competitions will be held on Wednesday or Thursday. A decision regarding in person school on Friday will be communicated on Thursday. Stay Safe!


Dear Panthers, There is the potential for a winter storm later this week. Please stay tuned for possible announcements and cancellations. The best way to keep up with cancellations and school information is make sure your Skyward contact information is up to date so you can receive notifications and phone calls regarding school closings. School information regarding closings and cancellations will also be shared PBL Facebook page, Twitter, email, text, automated phone message and push notification. PBL will implement e-learning days if district buildings are closed. The method in which instruction will be delivered will be shared with you and your child through building administration and your child's teacher(s). Please make sure you are reviewing information that is sent home both electronically and with your child. I have also linked additional information on school closings below
https://docs.google.com/document/d/1wPoQdnRYDPxPXy0x6MXfkYHSTyAvRJi5/editusp=sharing&ouid=104621408335294229033&rtpof=true&sd=true
Information can be found regarding how to check your Skyward contact information and directions to download the PBL APP by clicking the link below.
https://docs.google.com/document/d/1A6mM8p-2XoHgVgCYrpCcYywTWFiEIVkPrUPlQGx8kDA/edit?usp=sharing
Thank you

Clara Peterson Parents, Please take a moment to complete the 5 Essentials Survey. This survey is a confidential survey, which allows us to receive input from stakeholders about our areas of strength and our areas of needed improvement. To complete the parent survey: 1. Go to
https://survey.5-essentials.org/illinois/
2. Under "Parent Survey" select the appropriate language to complete the survey 3, Enter your email address (if you want), enter "Ford" for the county, enter "Clara Peterson" for the school, and then enter how many children you have at Clara Peterson. 4. Click "Login" 5, Advance to survey questions 6. Answer all applicable questions 7. Click Submit Survey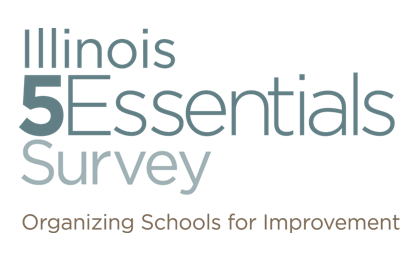 Good Morning, The PBL Board of Education is asking for your input as they begin the search for the next Superintendent of Schools. Please click on the link to complete the survey.
https://forms.gle/HidYaZEt6VHAQoBp8
Thank you

Good Morning Panthers, On January 7th, the CDC adjusted COVID protocols. On January 11th, IDPH issued their school based guidance which was adapted based on the CDC guidance. Since that date, the three school districts in Ford County in collaboration with the Ford County Public Health Department created an abbreviated document for the local management of these new guidance documents. Please take some time to review the new FCPH School COVID Guidance Document. We will continue to follow the CDC, IDPH, and FCPH guidance as prescribed with the intention of keeping healthy kids in school and activities, and identifying those who are ill and respond accordingly. Please understand that we will at times have to make individual, classroom, team, school, or district based adjustments if the need arises. Please continue to partner with us through the coming months to achieve our ultimate goal which is in person teaching and learning! I have linked the Updated PBL COVID Guidance:
https://docs.google.com/document/d/1jWvC00oRy5m1VmGU3a4C3Ej0G8nSU4ZJ/edit?usp=sharing&ouid=104621408335294229033&rtpof=true&sd=true
ISBE FAQ:
https://drive.google.com/file/d/10trNOy2xt3mKiLh8V6stj4bdGR_e3UiB/view?usp=sharing
ISBE Revised School Guidance:
https://drive.google.com/file/d/1WFnjafOM-ZnGibJpUObrhpbpb2qVDZMv/view?usp=sharing


Good Evening Panthers, All morning practices and meetings are canceled tomorrow. Buses will likely run late due to several rural roads being icy. Please give yourself extra time to travel to work and school tomorrow. Drive safe Panthers!


Good Afternoon, I hope everyone had a nice break, we are excited to greet students back tomorrow. The CDC released new COVID guidance last week . However, ISBE and IDPH have sent out memos that the new guidance does not apply to schools. New school guidance is expected but has not been released yet. PBL will continue to follow the same guidance as we did prior to the break until further notice. Ford County Public Health Department will hold a vaccination clinic tomorrow after school at Clara Peterson beginning at 2:20. I have linked a flyer for more information.
https://drive.google.com/file/d/1cOJglPITG7np4PUsR-YGic5CRmj400T6/view?usp=sharing
Thank you